Vibronic
Point level detection
Nivotester FTL325P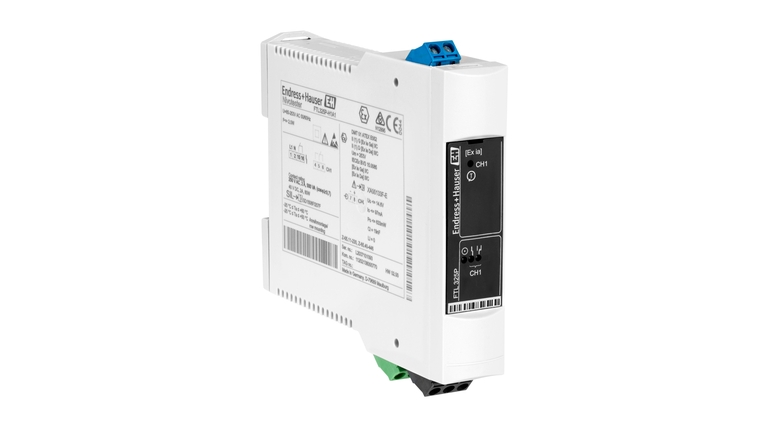 Switching unit with intrinsically safe signal circuit for connection to Liquiphant or Soliphant
The switching unit FTL325P is used for point level detection in liquid tanks and bulk material silos, also in hazardous explosion areas. Also suitable for liquid detection in pipes for dry running protection for pumps and overfill prevention for tanks with combustible or non-combustible liquids harmful to water. Up to 3 measuring devices for two-point control and point level detection. Functional safety up to SIL3 in accordance to IEC 61508 using Liquiphant with electronic insert FEL57.
Selectare rapidă
Alegeţi dintre opţiunile noastre sugerate
Configurare individuală
Selectaţi în continuare dintre toate opţiunile posibile
Avantaje

Nivotester FTL325P for connecting one, two or three measuring cells (1-, 2- or 3-channel devices)

Intrinsically safe signal circuits Ex ia for use of measuring sensor in explosion hazardous areas

Functional safety up to SIL2 through line monitoring....
Domeniu de aplicare

Switching unit with intrinsically safe signal circuit for connection to Liquiphant or Soliphant.

Ambient temperature: -20 to +70°C (-4 to +158°F)

International explosion protection certificates, overfill prevention WHG, marine approvals
Documente / Manuale / Software
Accesorii / Piese de schimb
No spare parts available.