Inline turbidity sensor
OUSTF10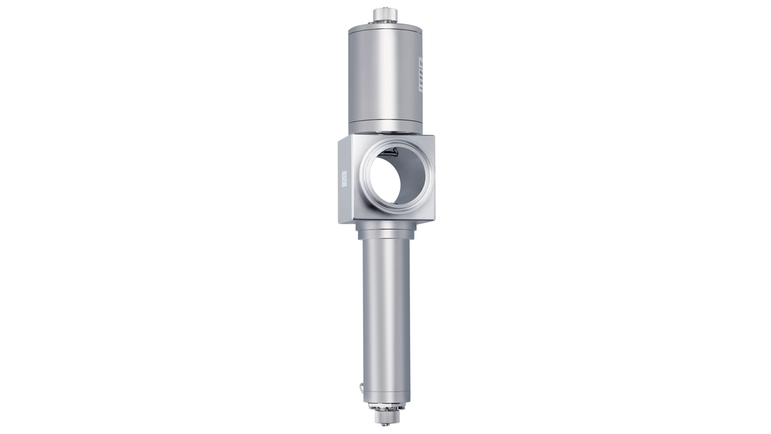 Turbidity and suspended solids measurement by light scattering and absorbance
The OUSTF10 scattered light turbidity sensor is used for measurement of suspended solids, emulsions and immiscible fluids in process liquids. It provides you with all desired information from product purity to filter blocking. As a result, you gain more control over the quality of your products and processes. OUSTF10 is ready for all kinds of environments, such as very high temperatures, hazardous areas (ATEX, FM) and hygienic processes (CIP/SIP).
Produse simple

Ușor de ales, instalat și administrat
Excelenţă tehnică
Simplitate
Produse clasice

Fiabile, robuste și ușor de întreținut
Excelenţă tehnică
Simplitate
Produse superioare

Extrem de funcțional și convenabil
Excelenţă tehnică
Simplitate
Produse de specialitate

Conceput pentru aplicatii solicitante
Excelenţă tehnică
Simplitate
Colecții FLEX
Excelenţă tehnică
Simplitate

Colecție Fundamental

Îndepliniți-vă nevoile esențiale de măsurare

Excelenţă tehnică

Simplitate

Selecţie Lean

Gestionați-vă cu ușurință procesele de bază

Excelenţă tehnică

Simplitate

Colecție Extended

Optimizați-vă procesele cu tehnologii inovatoare

Excelenţă tehnică

Simplitate

Colecție Xpert

Stăpâniţi cele mai dificile aplicaţii

Excelenţă tehnică

Simplitate
Specificaţii pe scurt

Measurement range

0 to 200 FTU
0 to 200 ppm DE

Process temperature

0 to 90 °C (32 to 194 °F) continuous
Max. 130 °C (266 °F) for 2 hours

Process pressure

Max. 100 bar (1450 psi)
(depending on flow through assembly)
Loading alternative products
Selectare rapidă
Alegeţi dintre opţiunile noastre sugerate
Configurare individuală
Selectaţi în continuare dintre toate opţiunile posibile
Avantaje

Accurate and highly sensitive purity monitoring for better product quality

Low-maintenance sensor with long service life and stable operation

Optional long pass NIR filter to minimize color related measurement errors

Reliable detection of heat exchanger leaks

Suitable for cleaning-in-place (CIP)...
Domeniu de aplicare

The OUSTF10 sensor measures turbidity for:

Quality control / Purity monitoring

Filter monitoring

Condensate monitoring

Turbidity in breweries

Heat exchanger leakage detection

Turbidity in brine

With its international explosion-protection...
Documente / Manuale / Software
Accesorii / Piese de schimb
KIT OUSxF1x Collimated Beam Lamp

KIT OUSxFxx Connector Dust Cover

E+H Sales- and serviceorganisation

please contact your local

For further repair or spare part inquiries
Poveşti de succes
The all-round carefree panel

Water Analysis Panels make continuous monitoring of drinking water easy at the water treatment plant in Frasnacht, Switzerland.

Advanced bioprocess control

From time consuming sample analysis to real-time monitoring of critical parameters in fermentation processes thanks to complete solutions from hardware to development and analytical services.
Water monitoring saves lives

Water is increasingly being considered a valuable product in most countries. Therefore, the acceptance for water wastage is continuously decreasing and the need to control the water quality is rising.