Supply chain management
Online software
SupplyCare Hosting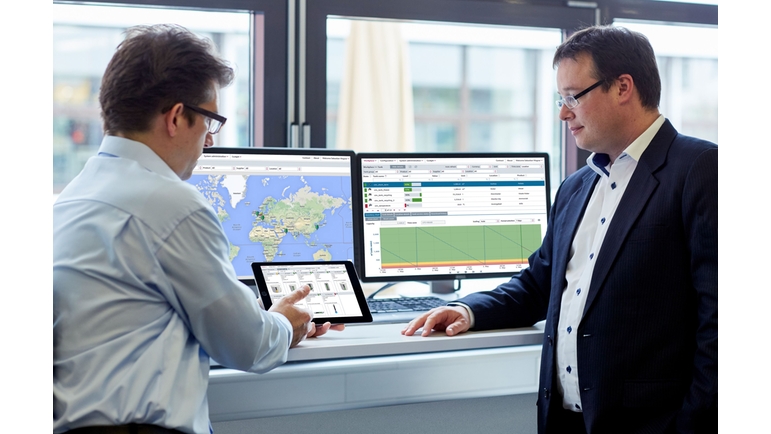 Cloud-based inventory management platform for transparent information within the supply chain
The SupplyCare cloud-based inventory management platform supports users in collaborative demand planning, event-driven replenishment planning and scheduling as well as the reconciliation (in/out) and consolidation (totaling) of geographically distributed inventories. You can involve partners from all entities and even from different companies to make your supply chain smarter. SupplyCare Hosting runs on a redundant server infrastructure at Endress+Hauser and is available via web browser.
Produse simple

Ușor de ales, instalat și administrat
Excelenţă tehnică
Simplitate
Produse clasice

Fiabile, robuste și ușor de întreținut
Excelenţă tehnică
Simplitate
Produse superioare

Extrem de funcțional și convenabil
Excelenţă tehnică
Simplitate
Produse de specialitate

Conceput pentru aplicatii solicitante
Excelenţă tehnică
Simplitate
Colecții FLEX
Excelenţă tehnică
Simplitate

Colecție Fundamental

Îndepliniți-vă nevoile esențiale de măsurare

Excelenţă tehnică

Simplitate

Selecţie Lean

Gestionați-vă cu ușurință procesele de bază

Excelenţă tehnică

Simplitate

Colecție Extended

Optimizați-vă procesele cu tehnologii inovatoare

Excelenţă tehnică

Simplitate

Colecție Xpert

Stăpâniţi cele mai dificile aplicaţii

Excelenţă tehnică

Simplitate
Loading alternative products
Selectare rapidă
Alegeţi dintre opţiunile noastre sugerate
Configurare individuală
Selectaţi în continuare dintre toate opţiunile posibile
Avantaje

Improves demand planning and lowers your inventories

Enables business processes such as Vendor and Supplier Managed Inventory (VMI, SMI)

Complete solution from inventory measurement and data acquisition to integration in your business processes

Worldwide...
Domeniu de aplicare

Monitor product stock in your tanks and silos at your desk or on the go using web browser technology

Assign warning and alarm limits as well as theft detection to all monitored inventory

Send or receive e-mail notification, e.g. that replenishment is...
Documente / Manuale / Software
SupplyCare Hosting SCH30

Cloud-based inventory management platform for
transparent information within the supply chain

Technical Information (TI)

SupplyCare Hosting SCH30

Operating Instructions
Operating program for the coordination of material and information flow
along the supply chain

Operating Instruction (BA)

SupplyCare Hosting Manufacturer Information

Manufacturer information for users regarding software updates
(following the NAMUR recommendation 53)

New software version : 2.08.xx

Manufacturer Information (MI)
Accesorii / Piese de schimb
No spare parts available.