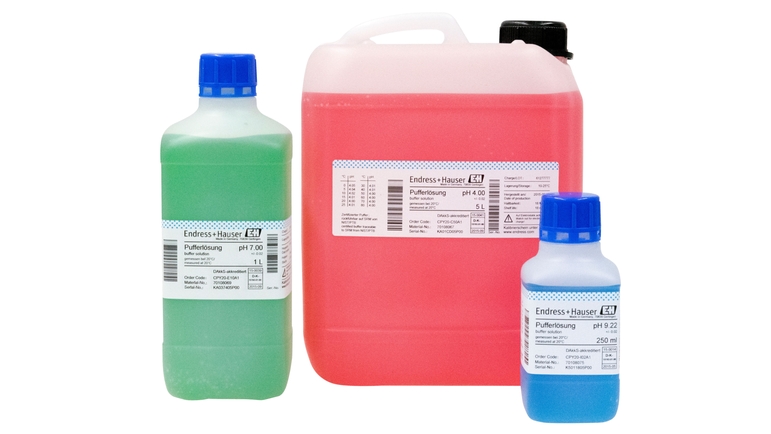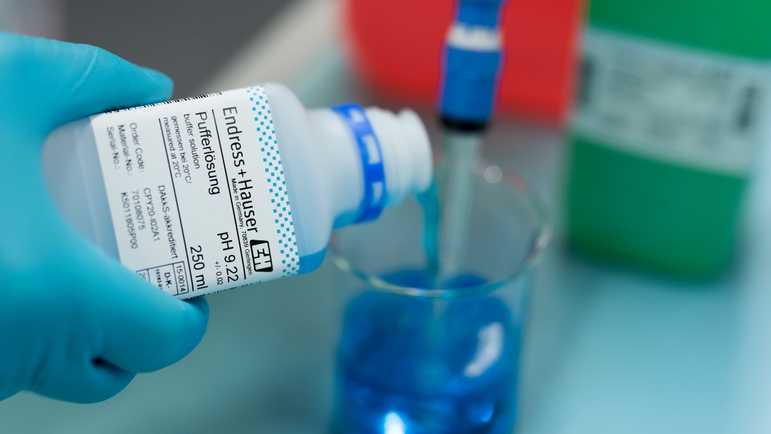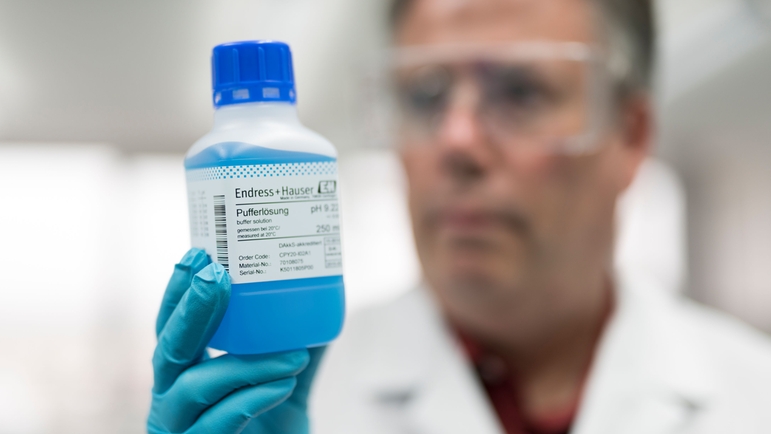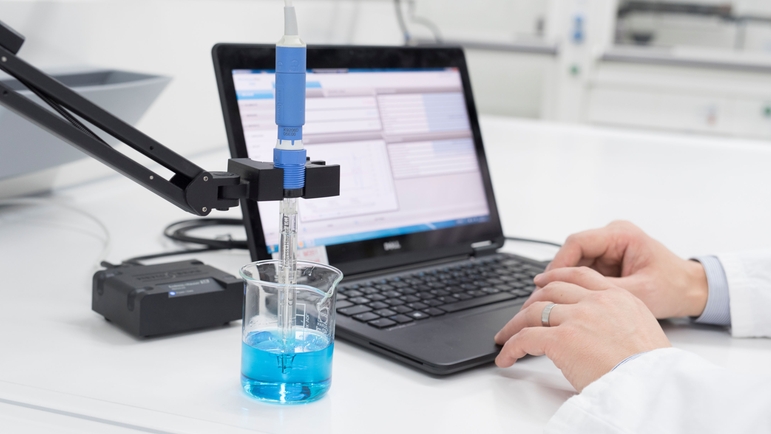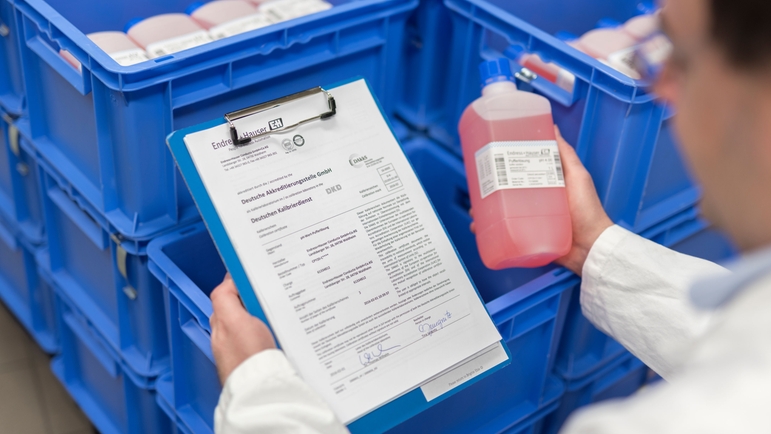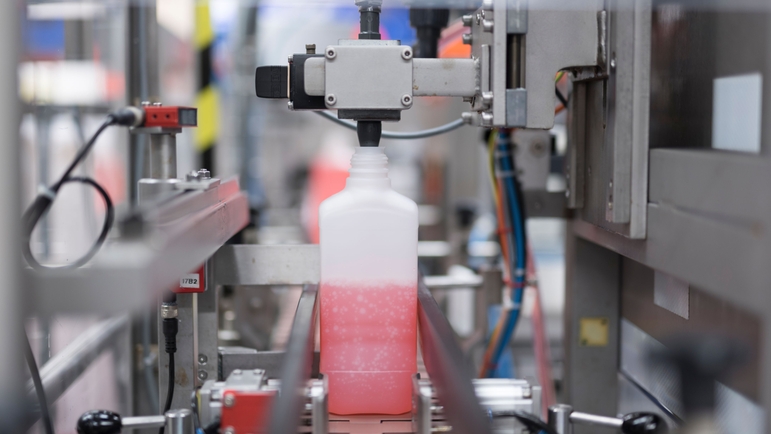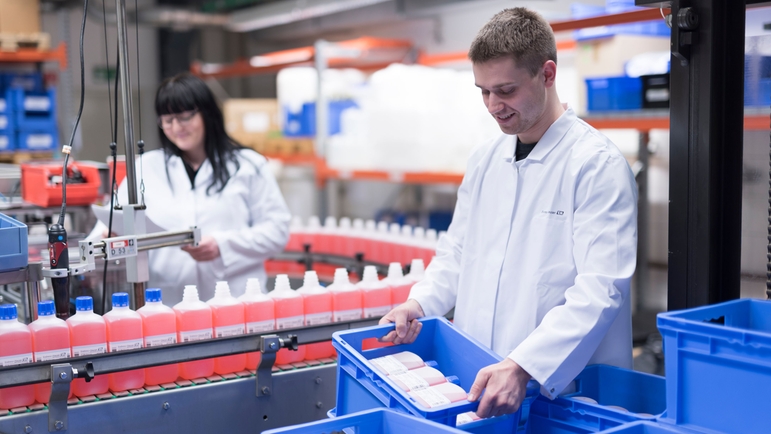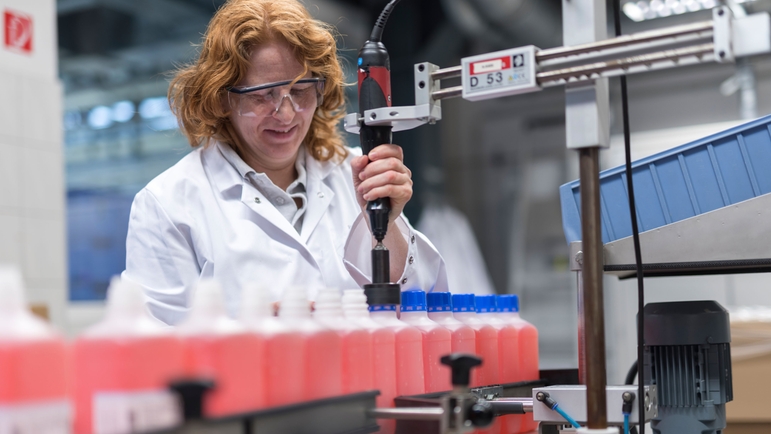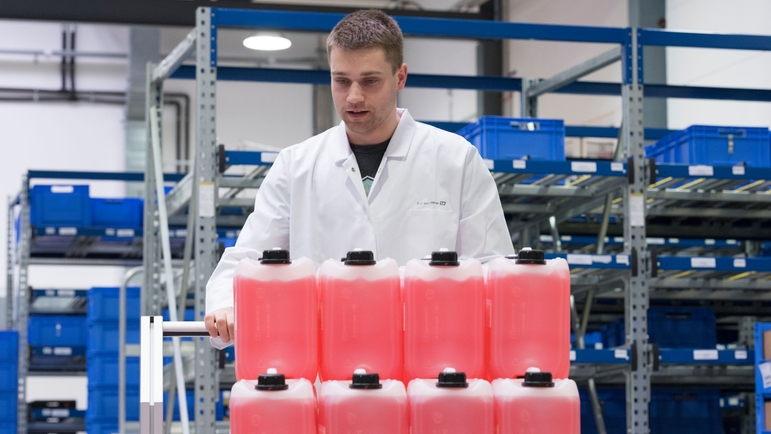 Highly precise pH buffers for all industries
The high-quality CPY20 buffers guarantee pH calibration to ultimate precision. They are produced and bottled in the permanent calibration laboratory that has successfully passed the tough DAkkS accreditation (German accreditation authority). The buffers are specified with an accuracy rating of +/-0.02 pH. They are traceable to NIST and PTB standard reference material and contain only FDA-listed preservatives. Using CPY20 you will achieve correct values that you can rely on.
Produse simple

Ușor de ales, instalat și administrat
Excelenţă tehnică
Simplitate
Produse clasice

Fiabile, robuste și ușor de întreținut
Excelenţă tehnică
Simplitate
Produse superioare

Extrem de funcțional și convenabil
Excelenţă tehnică
Simplitate
Produse de specialitate

Conceput pentru aplicatii solicitante
Excelenţă tehnică
Simplitate
Colecții FLEX
Excelenţă tehnică
Simplitate

Colecție Fundamental

Îndepliniți-vă nevoile esențiale de măsurare

Excelenţă tehnică

Simplitate

Selecţie Lean

Gestionați-vă cu ușurință procesele de bază

Excelenţă tehnică

Simplitate

Colecție Extended

Optimizați-vă procesele cu tehnologii inovatoare

Excelenţă tehnică

Simplitate

Colecție Xpert

Stăpâniţi cele mai dificile aplicaţii

Excelenţă tehnică

Simplitate
Selectare rapidă
Alegeţi dintre opţiunile noastre sugerate
Configurare individuală
Selectaţi în continuare dintre toate opţiunile posibile
Avantaje

The high accuracy and reproducibility of the buffers help you optimize the pH value in your process and maximize the yield and quality of your product.

CPY20 pH buffers are traceable to standard reference material of NIST (USA) and PTB (Germany) and...
Domeniu de aplicare

CPY20 pH buffer solutions are used for calibration and adjustment of pH electrodes in all industries. They are optimized for all routine and high precision sensor adjustments in the process as well as in the lab.

The calibration and adjustment can be...
Documente / Manuale / Software
Accesorii / Piese de schimb
Poveşti de succes
Boiler water monitoring made easy

With the SWAS Compact Panel, the continuous monitoring of quality parameters such as pH and conductivity in cheese production can be automated and simplified.

The all-round carefree panel

Water Analysis Panels make continuous monitoring of drinking water easy at the water treatment plant in Frasnacht, Switzerland.

Advanced bioprocess control

From time consuming sample analysis to real-time monitoring of critical parameters in fermentation processes thanks to complete solutions from hardware to development and analytical services.
Water monitoring saves lives

Water is increasingly being considered a valuable product in most countries. Therefore, the acceptance for water wastage is continuously decreasing and the need to control the water quality is rising.