Analog ORP sensor
Orbipore CPS92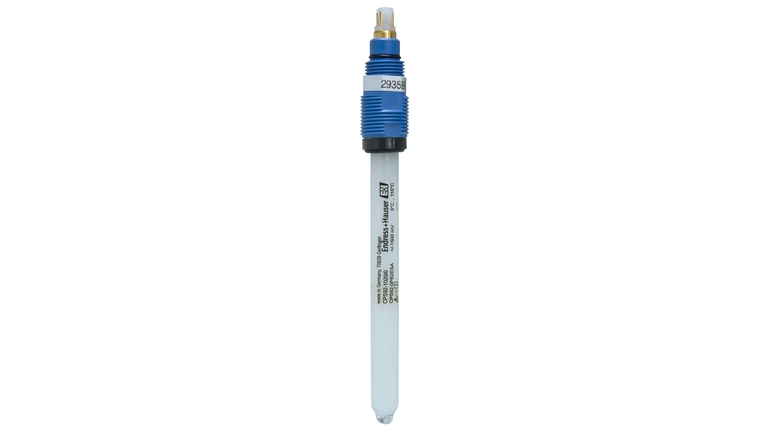 Glass electrode for heavily polluted media in chemical processes, paper or paint production
Orbipore CPS92 is the analog specialist for ORP measurement in fibrous media or media with a high content of suspended solids such as dispersions, precipitation reactions or emulsions. The open aperture prevents blocking and guarantees you the most reliable measurement under extreme process conditions.
Produse simple

Ușor de ales, instalat și administrat
Excelenţă tehnică
Simplitate
Produse clasice

Fiabile, robuste și ușor de întreținut
Excelenţă tehnică
Simplitate
Produse superioare

Extrem de funcțional și convenabil
Excelenţă tehnică
Simplitate
Produse de specialitate

Conceput pentru aplicatii solicitante
Excelenţă tehnică
Simplitate
Colecții FLEX
Excelenţă tehnică
Simplitate

Colecție Fundamental

Îndepliniți-vă nevoile esențiale de măsurare

Excelenţă tehnică

Simplitate

Selecţie Lean

Gestionați-vă cu ușurință procesele de bază

Excelenţă tehnică

Simplitate

Colecție Extended

Optimizați-vă procesele cu tehnologii inovatoare

Excelenţă tehnică

Simplitate

Colecție Xpert

Stăpâniţi cele mai dificile aplicaţii

Excelenţă tehnică

Simplitate
Specificaţii pe scurt

Measurement range

Process temperature

Process pressure
Selectare rapidă
Alegeţi dintre opţiunile noastre sugerate
Configurare individuală
Selectaţi în continuare dintre toate opţiunile posibile
Avantaje

Open aperture for application in heavily soiled media

Low maintenance and long service life due to stabilized gel filling

Not affected by fluctuations in pressure or temperature
Domeniu de aplicare

Chemical processes

Pulp and paper industry

Contaminated media and suspended solids
- Dispersions
- Precipitation
- Emulsions

Documente / Manuale / Software
Accesorii / Piese de schimb
Technical buffer solution CPY20

pH quality buffer solution, referenced to primary reference material of PTB and standard reference material of NIST. in DAkkS accredited buffer Laboratory.

KCL-Electrolyte solution CPY4

For liquid filled electrodes
Poveşti de succes
The all-round carefree panel

Water Analysis Panels make continuous monitoring of drinking water easy at the water treatment plant in Frasnacht, Switzerland.

Compliance made easy

The automated phosphate monitoring with Liquiline System CA80PH helps the food company Pasfrost ensure the compliance with the strict limit values for its industrial wastewater.
Water monitoring saves lives

Water is increasingly being considered a valuable product in most countries. Therefore, the acceptance for water wastage is continuously decreasing and the need to control the water quality is rising.