Orthophosphate analyzer
Liquiline System CA80PH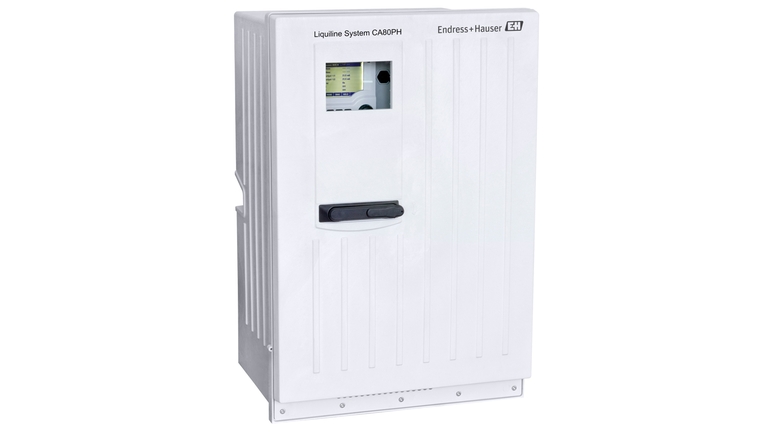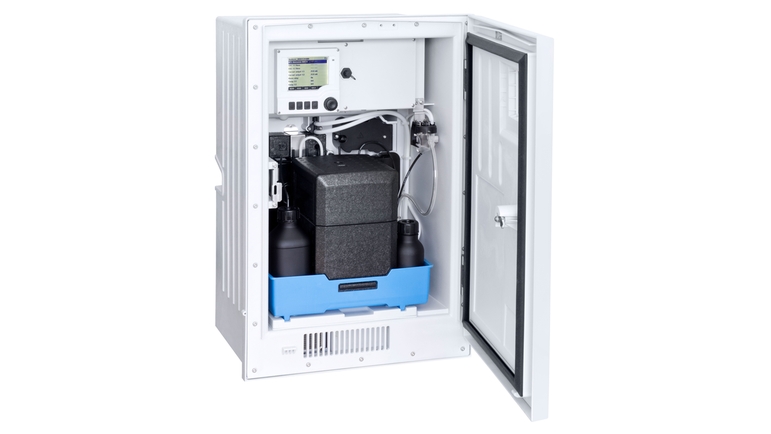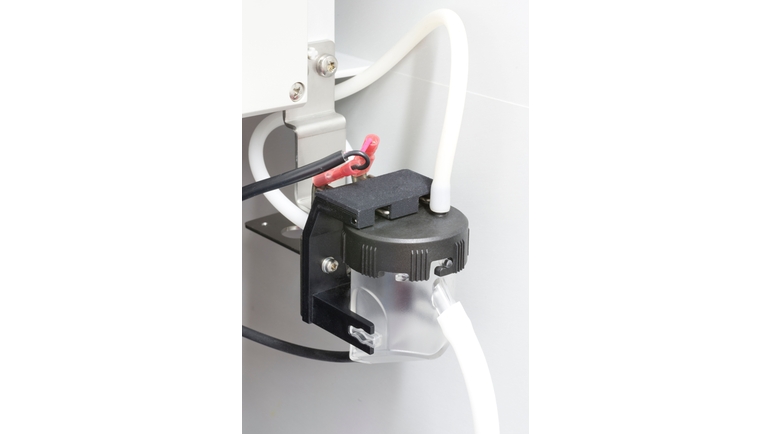 Colorimetric system for wastewater monitoring and optimization of process control
Liquiline System CA80PH offers online orthophosphate measurement for precise dosing of precipitants in wastewater treatment. As all Liquiline System analyzers, it enables plug & play of up to 4 Memosens sensors - minimizing the installation effort. Automatic calibration and cleaning and the low consumption of reagents save you operating costs. Advanced diagnostics with remote access ensure process safety and support you in providing process documentation to the authorities.

Selectare rapidă
Alegeţi dintre opţiunile noastre sugerate
Configurare individuală
Selectaţi în continuare dintre toate opţiunile posibile
Avantaje

Fast commissioning and plug & play thanks to Memosens technology and user-friendly operation

Easy upgrade of functionality - even to a complete measuring station - simply by adding modules and connecting Memosens sensors

Advanced diagnostics with...
Domeniu de aplicare

Liquiline System CA80PH supports you in optimizing the cleaning capacity of wastewater treatment plants. It monitors and controls:

Precipitant dosing in aeration basins

Wastewater treatment plant outlets

In industrial applications, Liquiline System...
Documente / Manuale / Software
Liquiline System CA80PH

Colorimetric analyzer for orthophosphate

Technical Information (TI)

Liquiline System CA80PH

Colorimetric analyzer for orthophosphate ( blue method)

Operating Instruction (BA)

Liquiline System CA80PH

Colorimetric analyzer for orthophosphate (molybdate-vanadate method)

Operating Instruction (BA)

Memosens Operating Instructions

Sensor inputs with Memosens protocol

Operating Instruction (BA)

Liquiline System CA80PH

Colorimetric analyzer for orthophosphate

Short Instruction (KA)

02/20

Kit CA80 Outdoor

Kit for mounting analyzer on a post outdoor

Installation Instructions (EA)

Special Documentation Liquiline 4-wire Platform

EtherNet/IP guideline

Special Documentation (SD)

CM44x/R/P / CSFxx / CA80xx

PROFIBUS Guideline

Special Documentation (SD)

Activation codes kit

For extended functionality

Special Documentation (SD)

CY80PH für/for Liquiline System CA80PH Mischen der Reagenzien / Mixing of the reagent Special Documentation

Mischen der Reagenzien / Mixing of the reagent

Special Documentation (SD)

CM44x/R/P / CSFxx / CA80xx

Webserver Guideline

Special Documentation (SD)

Special Documentation Liquiline 4-wire Platform

Modbus Guideline

Special Documentation (SD)

Más seguridad en una planta de tratamiento de aguas residuales

Dosificación automática de floculantes para la eliminación de fosfatos

Industry Solutions (SO)

06/15

Analyzers, in-situ sensors and samplers

Experts in Liquid Analysis

Fields of Activities (FA)

11/18

Analysatoren, In-Situ-Sensoren und Probenehmer

Kompetenz in Flüssigkeitsanalyse

Fields of Activities (FA)

11/18

Analizzatori, sensori in loco e campionatori

Esperti nell'analisi dei liquidi

Fields of Activities (FA)

11/18

Catálogo Analizadores

Analizadores, sensores y tomamuestras in situ

Fields of Activities (FA)

11/18

Analizzatori, sensori in loco e campionatori

Esperti nell'analisi dei liquidi

Fields of Activities (FA)

03/17

Analyseurs, capteurs in situ et préleveurs

Experts en analyses physico-chimiques

Fields of Activities (FA)

02/19

Liquiline: Eine vielseitige Familie

Messumformer, Analysatoren und Probenehmer für zukunftssicheres
Anlagendesign und sicheren Betrieb

Competence Brochure (CP)

08/15

Conformité facilement garantie

Contrôle précis du taux de phosphate dans l'unité de production des
légumes surgelés
avec Liquiline System CA80PH

Compliance made easy

Compliance made easy - Accurate phosphate monitoring in frozen vegetable
production at Pasfrost with CA80PH

Grenzwerteinhaltung leicht gemacht

Grenzwerteinhaltung leicht gemacht - Phosphatkontrolle in der
Tiefkühlgemüseproduktion mit dem Liquiline System CA80PH

Understanding orthophosphate

Understanding orthophosphate.
A key parameter in phosphorus control

White Paper über die Messung von Orthophosphat in kommunalen Kläranlagen

Das White Paper zeigt den Weg des Phosphors in seinen verschiedenen
Fraktionen durch eine kommunale Kläranlage und stellt die Verfahren zur
Phosphoreliminierung vor − mit zwei Beispielen von Kläranlagen, die den
Analysator CA80PH zur Orthophosphatbestimmung verwenden.

White Paper on the Measurement of Orthophosphate in Municipal Wastewater Treatment Plants

The white paper shows the journey of phosphorus in its various fractions
through the wastewater treatment plant with an illustration of the
techniques for phosphorus removal − including two examples of wastewater
treatment plants using the CA80PH analyzer fororthophosphate
determination.

High-precision nutrient analysis at critical control points

Liquiline System CA80AM and CA80PH analyzers and sample preparation
systems

Präzise Nährstoffanalyse an kritischen Kontrollpunkten

Liquiline System CA80AM und CA80PH - Analysatoren und Probenaufbereitung

High-precision nutrient analysis at critical control points

Liquiline System CA80AM and CA80PH analyzers and sample preparation
systems

关键控制点的高精度营养盐分析

Liquiline System CA80氨氮和磷酸盐分析仪及样品预处理单元

Orthophosphat-Analysator 
Liquiline System CA80PH blau

Colorimetrischer Analyser für Orthophosphat für die Überwachung des
Kläranlagenauslaufes, der Optimierung von Belebungsbecken.
Messverfahren:
Colorimetrisch, Molybdänblau-Methode (Blau-Methode)

Orthophosphat-Analysator 
Liquiline System CA80PH gelb

Colorimetrischer Analyser für Orthophosphat
für die Überwachung des Kläranlagenauslaufes, der Optimierung von
Belebungsbecken.
Meßverfahren: Colorimetrisch, Molybdat-Vanadat-Methode (Gelb-Methode)

Firmware for Liquiline platform - version 01.08.00

Firmware for Liquiline CM44(R), Liquiline CM44P(R), Liquistation CSF34,
Liquistation CSF48, Liquiport CSP44, Liquiline System CA80

GSD Single, GSD_EH_DP_AN_LiquilineCA80xx_0x155E, 29.06.2020 (Analysis, Liquiline, 0x155E)

PROFIBUS DP,

PROFIBUS System Version: Any

General Station Description (GSD)

1.30

EDS Single, EDS_EH_EIP_AN_Liquiline_0x109F_0x02_0x01, 30.07.2016 (Analysis, Liquiline)

EtherNet/IP,

EtherNet IP System Version: Any

Electronic Data Sheet (EDS)

2.1

EDD Single, PDM_DP_AN_Liquiline_0x155E_0x04_0x01, 05.08.2016 (Analysis, Liquiline, 0x155E)

PROFIBUS DP,

PDM Version: 6.1, 8.2

Electronic Data Description (EDD)

1.00.00

DTM Single, Liquiline_CA80xx_DP_FW_01_06_zz_Dev_Rev_4, 08.07.2019 (Analysis, Liquiline, 0x155E)

PROFIBUS DP,

DeviceCare Version: 1.06.00

Field Xpert - SMT70 Version: 1.03.00

FieldCare Version: 2.13.00

PACTware Version: 4.1

Device Type Manager (DTM)

1.7.0.0

DTM Single, Liquiline_CA80xx_CDI_FW_1_06_zz_Dev_Rev_01, 11.07.2019 (Analysis, Liquiline, 0x119F)

Common Device Interface,

DeviceCare Version: 1.06.00

Field Xpert - SMT70 Version: 1.03.00

FieldCare Version: 2.13.00

Device Type Manager (DTM)

1.0.14.0

AOP Single, RS_EIP_AN_Liquiline_CA80xx_0x109F_0x02_0x01_AOP, 27.06.2018 (Analysis, Liquiline)

EtherNet/IP,

RA RSLogix 5000 Version: V15 and later

Add On Profile (AOP)

1.22

ComDTM Single, CDI_CommDTM, 21.01.2019

Common Device Interface,

DeviceCare Version: 1.05.00

FieldCare Version: 2.13.00

Communication DTM

2.09.06

Colorimetric measuring principle

Nutrients, metals or carbon components in a liquid can be measured using
the colorimetric measuring principle with or without digestion. This
video shows what it is about and how this measuring principle work.

Kolorimetrisches Messprinzip

Mit Hilfe des kolorimetrischen Messprinzips mit oder ohne Aufschluss
können Nährstoffe, Metalle oder Kohlenstoffe in einer Flüssigkeit
gemessen werden. Dieses Video zeigt, worum es dabei geht und wie
dieses Messprinzip funktioniert.

CY80PH-E1_RB (Croatia)

Reagent RB for CA80PH, ready to use

Reagents/standard solutions/cleaner for analyzer

CY80PH-E2+SF (Germany)

Reagent set (SF) for CA80PH yellow method

Reagents/standard solutions/cleaner for analyzer

CY80PH-Ex+TV (Croatia)

Standard solution PO4-P 250mg/L

Reagents/standard solutions/cleaner for analyzer

CY80PH-Ex+TL (USA)

Standard solution PO4-P 1,0 mg/l

Reagents/standard solutions/cleaner for analyzer

CY800-EE11 (South Korea)

Cleaning solution for CA80PH

Reagents/standard solutions/cleaner for analyzer

CY80PH-E2+SF (Bulgaria)

Reagent set (SF) for CA80PH yellow method

Reagents/standard solutions/cleaner for analyzer

CY80PH-E2+SF (Lithuania)

Reagent set (SF) for CA80PH yellow method

Reagents/standard solutions/cleaner for analyzer

CY80PH-Ex+TL (United Kingdom)

Standard solution PO4-P 1,0 mg/l

Reagents/standard solutions/cleaner for analyzer

CY80PH-Ex+T7 (Finland)

Standard solution PO4-P 1000mg/L

Reagents/standard solutions/cleaner for analyzer

CY80PH-Ex+TM (South Korea)

Standard solution PO4-P 2 mg/l

Reagents/standard solutions/cleaner for analyzer

CY80PH-Ex+TS (USA)

Standard solution PO4-P 50 mg/l

Reagents/standard solutions/cleaner for analyzer

CY80PH-Ex+T7 (Sweden)

Standard solution PO4-P 1000mg/L

Reagents/standard solutions/cleaner for analyzer

CY800-EE11 (Canada (French))

Cleaning solution for CA80PH

Reagents/standard solutions/cleaner for analyzer

CY80PH-E1_RB (Lithuania)

Reagent RB for CA80PH, ready to use

Reagents/standard solutions/cleaner for analyzer

CY80PH-Ex+TQ (Switzerland (Italian))

Standard solution PO4-P 20 mg/l

Reagents/standard solutions/cleaner for analyzer

CY80PH-Ex+TV (Australia)

Standard solution PO4-P 250mg/L

Reagents/standard solutions/cleaner for analyzer

CY80PH-Ex+TM (Saudi Arabien)

Standard solution PO4-P 2 mg/l

Reagents/standard solutions/cleaner for analyzer

CY80PH-Ex+TM (Estonia)

Standard solution PO4-P 2 mg/l

Reagents/standard solutions/cleaner for analyzer

CY800-EE11 (Russia)

Cleaning solution for CA80PH

Reagents/standard solutions/cleaner for analyzer

CY80PH-E1_RB (Ireland)

Reagent RB for CA80PH, ready to use

Reagents/standard solutions/cleaner for analyzer

CY80PH-Ex+TP (China)

Standard solution PO4-P 10 mg/l

Reagents/standard solutions/cleaner for analyzer

CY80PH-Ex+T7 (Switzerland (Italian))

Standard solution PO4-P 1000mg/L

Reagents/standard solutions/cleaner for analyzer

CY80PH-Ex+TV (China)

Standard solution PO4-P 250mg/L

Reagents/standard solutions/cleaner for analyzer

CY80PH-E1+SB (Slovenia)

Reagent set (SB) for CA80PH blue method

Reagents/standard solutions/cleaner for analyzer

CY80PH-Ex+TM (Bulgaria)

Standard solution PO4-P 2 mg/l

Reagents/standard solutions/cleaner for analyzer

CY80PH-Ex+TP (Portugal)

Standard solution PO4-P 10 mg/l

Reagents/standard solutions/cleaner for analyzer

CY80PH-Ex+TM (India)

Standard solution PO4-P 2 mg/l

Reagents/standard solutions/cleaner for analyzer

CY80PH-Ex+TS (United Arab Emirates)

Standard solution PO4-P 50 mg/l

Reagents/standard solutions/cleaner for analyzer

CY80PH-Ex+TP (Canada (French))

Standard solution PO4-P 10 mg/l

Reagents/standard solutions/cleaner for analyzer

CY80PH-Ex+TV (Italy)

Standard solution PO4-P 250mg/L

Reagents/standard solutions/cleaner for analyzer

CY80PH-Ex+TN (Russia)

Standard solution PO4-P 5 mg/l

Reagents/standard solutions/cleaner for analyzer

CY80PH-Ex+TS (Estonia)

Standard solution PO4-P 50 mg/l

Reagents/standard solutions/cleaner for analyzer

CY80PH-Ex+TV (Finland)

Standard solution PO4-P 250mg/L

Reagents/standard solutions/cleaner for analyzer

CY800-EE11 (Ireland)

Cleaning solution for CA80PH

Reagents/standard solutions/cleaner for analyzer

CY80PH-Ex+TL (Latvia)

Standard solution PO4-P 1,0 mg/l

Reagents/standard solutions/cleaner for analyzer

CY80PH-Ex+TQ (Slovakia)

Standard solution PO4-P 20 mg/l

Reagents/standard solutions/cleaner for analyzer

CY80PH-Ex+TP (New Zealand)

Standard solution PO4-P 10 mg/l

Reagents/standard solutions/cleaner for analyzer

CY80PH-Ex+TP (Saudi Arabien)

Standard solution PO4-P 10 mg/l

Reagents/standard solutions/cleaner for analyzer

CY80PH-Ex+TP (United Arab Emirates)

Standard solution PO4-P 10 mg/l

Reagents/standard solutions/cleaner for analyzer

CY80PH-Ex+TS (Russia)

Standard solution PO4-P 50 mg/l

Reagents/standard solutions/cleaner for analyzer

CY80PH-Ex+TL (Germany)

Standard solution PO4-P 1,0 mg/l

Reagents/standard solutions/cleaner for analyzer

CY80_DI_Water (Belgium)

deionized water

Reagents/standard solutions/cleaner for analyzer

CY800-EE11 (Sweden)

Cleaning solution for CA80PH

Reagents/standard solutions/cleaner for analyzer

CY80PH-Ex+TP (Italy)

Standard solution PO4-P 10 mg/l

Reagents/standard solutions/cleaner for analyzer

CY80PH-E1+SB (Croatia)

Reagent set (SB) for CA80PH blue method

Reagents/standard solutions/cleaner for analyzer

CY80PH-E1+SB (Australia)

reagent set (SB) for CA80PH blue method

Reagents/standard solutions/cleaner for analyzer

CY80PH-E1+SB (Greece)

Reagent set (SB) for CA80PH blue method

Reagents/standard solutions/cleaner for analyzer

CY800-EE11 (Belgium)

Cleaning solution for CA80PH

Reagents/standard solutions/cleaner for analyzer

CY80PH-Ex+T7 (China)

Standard solution PO4-P 1000mg/L

Reagents/standard solutions/cleaner for analyzer

CY80_DI_Water (Switzerland (French))

deionized water

Reagents/standard solutions/cleaner for analyzer

CY80PH-Ex+TM (Turkey)

Standard solution PO4-P 2 mg/l

Reagents/standard solutions/cleaner for analyzer

CY80_DI_Water (Norway)

deionized water

Reagents/standard solutions/cleaner for analyzer

CY80PH-E1_RB (Greece)

Reagent RB for CA80PH, ready to use

Reagents/standard solutions/cleaner for analyzer

CY80PH-Ex+TS (Latvia)

Standard solution PO4-P 50 mg/l

Reagents/standard solutions/cleaner for analyzer

CY80_DI_Water (Lithuania)

deionized water

Reagents/standard solutions/cleaner for analyzer

CY80_DI_Water (Romania)

deionized water

Reagents/standard solutions/cleaner for analyzer

CY80PH-Ex+T7 (Ukraine)

Standard solution PO4-P 1000mg/L

Reagents/standard solutions/cleaner for analyzer

CY80PH-Ex+TV (Saudi Arabien)

Standard solution PO4-P 250mg/L

Reagents/standard solutions/cleaner for analyzer

CY800-EE11 (Malta)

Cleaning solution for CA80PH

Reagents/standard solutions/cleaner for analyzer

CY80PH-Ex+TS (Spain)

Standard solution PO4-P 50 mg/l

Reagents/standard solutions/cleaner for analyzer

CY800-EE11 (USA)

Cleaning solution for CA80PH

Reagents/standard solutions/cleaner for analyzer

CY800-EE11 (Japan)

Cleaning solution for CA80PH

Reagents/standard solutions/cleaner for analyzer

CY80PH-E1_RB (New Zealand)

Reagent RB for CA80PH, ready to use

Reagents/standard solutions/cleaner for analyzer

CY80PH-Ex+TN (Austria)

Standard solution PO4-P 5 mg/l

Reagents/standard solutions/cleaner for analyzer

CY80PH-Ex+TN (Sweden)

Standard solution PO4-P 5 mg/l

Reagents/standard solutions/cleaner for analyzer

CY80PH-E2+SF (Estonia)

Reagent set (SF) for CA80PH yellow method

Reagents/standard solutions/cleaner for analyzer

CY80PH-Ex+TS (Turkey)

Standard solution PO4-P 50 mg/l

Reagents/standard solutions/cleaner for analyzer

CY80PH-Ex+TN (Japan)

Standard solution PO4-P 5 mg/l

Reagents/standard solutions/cleaner for analyzer

CY80PH-Ex+T7 (Estonia)

Standard solution PO4-P 1000mg/L

Reagents/standard solutions/cleaner for analyzer

CY80PH-Ex+TM (Switzerland (Italian))

Standard solution PO4-P 2 mg/l

Reagents/standard solutions/cleaner for analyzer

CY800-EE11 (Germany)

Cleaning solution for CA80PH

Reagents/standard solutions/cleaner for analyzer

CY80PH-Ex+TL (Lithuania)

Standard solution PO4-P 1,0 mg/l

Reagents/standard solutions/cleaner for analyzer

CY80PH-Ex+TM (Sweden)

Standard solution PO4-P 2 mg/l

Reagents/standard solutions/cleaner for analyzer

CY80_DI_Water (Slovenia)

deionized water

Reagents/standard solutions/cleaner for analyzer

CY80PH-E1+SB (Canada (French))

Reagent set (SB) for CA80PH blue method

Reagents/standard solutions/cleaner for analyzer

CY80PH-Ex+TP (Netherlands)

Standard solution PO4-P 10 mg/l

Reagents/standard solutions/cleaner for analyzer

CY80PH-Ex+TP (Germany)

Standard solution PO4-P 10 mg/l

Reagents/standard solutions/cleaner for analyzer

CY80PH-E1+SB (Spain)

Reagent set (SB) for CA80PH blue method

Reagents/standard solutions/cleaner for analyzer

CY80PH-E1+SB (USA)

Reagent set (SB) for CA80PH blue method

Reagents/standard solutions/cleaner for analyzer

CY80PH-Ex+TV (Czech Republic)

Standard solution PO4-P 250mg/L

Reagents/standard solutions/cleaner for analyzer

CY80PH-E1_RB (Australia)

Reagent RB for CA80PH, ready to use

Reagents/standard solutions/cleaner for analyzer

CY80PH-E2+SF (Mexico)

Reagent set (SF) for CA80PH yellow method

Reagents/standard solutions/cleaner for analyzer

CY80PH-Ex+TL (Belgium)

Standard solution PO4-P 1,0 mg/l

Reagents/standard solutions/cleaner for analyzer

CY80PH-E1_RB (France)

Reagent RB for CA80PH, ready to use

Reagents/standard solutions/cleaner for analyzer

CY80PH-E2+SF (Denmark)

Reagent set (SF) for CA80PH yellow method

Reagents/standard solutions/cleaner for analyzer

CY80PH-E1+SB (Ireland)

Reagent set (SB) for CA80PH blue method

Reagents/standard solutions/cleaner for analyzer

CY80PH-Ex+TM (Poland)

Standard solution PO4-P 2 mg/l

Reagents/standard solutions/cleaner for analyzer

CY80PH-E1_RB (Italy)

Reagent RB for CA80PH, ready to use

Reagents/standard solutions/cleaner for analyzer

CY80PH-Ex+TP (South Africa)

Standard solution PO4-P 10 mg/l

Reagents/standard solutions/cleaner for analyzer

CY80PH-Ex+T7 (Switzerland)

Standard solution PO4-P 1000mg/L

Reagents/standard solutions/cleaner for analyzer

CY80PH-Ex+TL (Switzerland)

Standard solution PO4-P 1,0 mg/l

Reagents/standard solutions/cleaner for analyzer

CY80_DI_Water (European Union)

deionized water

Reagents/standard solutions/cleaner for analyzer

CY80PH-Ex+TP (European Union)

Standard solution PO4-P 10 mg/l

Reagents/standard solutions/cleaner for analyzer

CY80PH-Ex+TL (Switzerland (Italian))

Standard solution PO4-P 1,0 mg/l

Reagents/standard solutions/cleaner for analyzer

CY80PH-Ex+TN (Belgium (Dutch))

Standard solution PO4-P 5 mg/l

Reagents/standard solutions/cleaner for analyzer

CY80PH-Ex+TS (Australia)

Standard solution PO4-P 50 mg/l

Reagents/standard solutions/cleaner for analyzer

CY80PH-Ex+TL (Bulgaria)

Standard solution PO4-P 1,0 mg/l

Reagents/standard solutions/cleaner for analyzer

CY80PH-Ex+TL (Estonia)

Standard solution PO4-P 1,0 mg/l

Reagents/standard solutions/cleaner for analyzer

CY80_DI_Water (Australia)

deionized water

Reagents/standard solutions/cleaner for analyzer

CY80PH-Ex+T7 (Switzerland (French))

Standard solution PO4-P 1000mg/L

Reagents/standard solutions/cleaner for analyzer

CY80PH-Ex+TL (Ireland)

Standard solution PO4-P 1,0 mg/l

Reagents/standard solutions/cleaner for analyzer

CY80PH-E2+SF (Spain)

Reagent set (SF) for CA80PH yellow method

Reagents/standard solutions/cleaner for analyzer

CY80PH-Ex+TN (South Africa)

Standard solution PO4-P 5 mg/l

Reagents/standard solutions/cleaner for analyzer

CY80PH-Ex+TN (Netherlands)

Standard solution PO4-P 5 mg/l

Reagents/standard solutions/cleaner for analyzer

CY80PH-Ex+TL (France)

Standard solution PO4-P 1,0 mg/l

Reagents/standard solutions/cleaner for analyzer

CY80PH-Ex+TS (Lithuania)

Standard solution PO4-P 50 mg/l

Reagents/standard solutions/cleaner for analyzer

CY80PH-E2+SF (Romania)

Reagent set (SF) for CA80PH yellow method

Reagents/standard solutions/cleaner for analyzer

CY80PH-Ex+TQ (Mexico)

Standard solution PO4-P 20 mg/l

Reagents/standard solutions/cleaner for analyzer

CY80PH-E1+SB (Hungary)

Reagent set (SB) for CA80PH blue method

Reagents/standard solutions/cleaner for analyzer

CY80PH-E1+SB (Portugal)

Reagent set (SB) for CA80PH blue method

Reagents/standard solutions/cleaner for analyzer

CY800-EE11 (Italy)

Cleaning solution for CA80PH

Reagents/standard solutions/cleaner for analyzer

CY80PH-Ex+TQ (Spain)

Standard solution PO4-P 20 mg/l

Reagents/standard solutions/cleaner for analyzer

CY80PH-Ex+TM (Czech Republic)

Standard solution PO4-P 2 mg/l

Reagents/standard solutions/cleaner for analyzer

CY80PH-E1_RB (Estonia)

Reagent RB for CA80PH, ready to use

Reagents/standard solutions/cleaner for analyzer

CY80PH-Ex+TL (European Union)

Standard solution PO4-P 1,0 mg/l

Reagents/standard solutions/cleaner for analyzer

CY80PH-E1+SB (Denmark)

Reagent set (SB) for CA80PH blue method

Reagents/standard solutions/cleaner for analyzer

CY80PH-Ex+TS (Romania)

Standard solution PO4-P 50 mg/l

Reagents/standard solutions/cleaner for analyzer

CY80PH-Ex+TM (Netherlands)

Standard solution PO4-P 2 mg/l

Reagents/standard solutions/cleaner for analyzer

CY80PH-Ex+TV (Norway)

Standard solution PO4-P 250mg/L

Reagents/standard solutions/cleaner for analyzer

CY80PH-Ex+TN (Canada)

Standard solution PO4-P 5 mg/l

Reagents/standard solutions/cleaner for analyzer

CY80PH-Ex+TQ (Ukraine)

Standard solution PO4-P 20 mg/l

Reagents/standard solutions/cleaner for analyzer

CY80PH-E1+SB (Belgium (Dutch))

Reagent set (SB) for CA80PH blue method

Reagents/standard solutions/cleaner for analyzer

CY80PH-Ex+TV (United Arab Emirates)

Standard solution PO4-P 250mg/L

Reagents/standard solutions/cleaner for analyzer

CY80PH-Ex+TL (Canada (French))

Standard solution PO4-P 1,0 mg/l

Reagents/standard solutions/cleaner for analyzer

CY80PH-Ex+TN (Slovenia)

Standard solution PO4-P 5 mg/l

Reagents/standard solutions/cleaner for analyzer

CY80PH-Ex+T7 (Denmark)

Standard solution PO4-P 1000mg/L

Reagents/standard solutions/cleaner for analyzer

CY80PH-E2+SF (United Kingdom)

Reagent set (SF) for CA80PH yellow method

Reagents/standard solutions/cleaner for analyzer

CY80PH-E1_RB (Mexico)

Reagent RB for CA80PH, ready to use

Reagents/standard solutions/cleaner for analyzer

CY800-EE11 (Mexico)

Cleaning solution for CA80PH

Reagents/standard solutions/cleaner for analyzer

CY80PH-Ex+TM (Slovakia)

Standard solution PO4-P 2 mg/l

Reagents/standard solutions/cleaner for analyzer

CY80PH-Ex+TP (United Arab Emirates)

Standard solution PO4-P 10 mg/l

Reagents/standard solutions/cleaner for analyzer

CY80_DI_Water (Switzerland)

deionized water

Reagents/standard solutions/cleaner for analyzer

CY80PH-E1_RB (Spain)

Reagent RB for CA80PH, ready to use

Reagents/standard solutions/cleaner for analyzer

CY80PH-E1+SB (Poland)

Reagent set (SB) for CA80PH blue method

Reagents/standard solutions/cleaner for analyzer

CY800-EE11 (Portugal)

Cleaning solution for CA80PH

Reagents/standard solutions/cleaner for analyzer

CY80PH-Ex+TS (France)

Standard solution PO4-P 50 mg/l

Reagents/standard solutions/cleaner for analyzer

CY80PH-Ex+TP (USA)

Standard solution PO4-P 10 mg/l

Reagents/standard solutions/cleaner for analyzer

CY80PH-Ex+TQ (Finland)

Standard solution PO4-P 20 mg/l

Reagents/standard solutions/cleaner for analyzer

CY80PH-Ex+TL (Czech Republic)

Standard solution PO4-P 1,0 mg/l

Reagents/standard solutions/cleaner for analyzer

CY80PH-Ex+TP (Turkey)

Standard solution PO4-P 10 mg/l

Reagents/standard solutions/cleaner for analyzer

CY80PH-Ex+TN (Finland)

Standard solution PO4-P 5 mg/l

Reagents/standard solutions/cleaner for analyzer

CY800-EE11 (Switzerland)

Cleaning solution for CA80PH

Reagents/standard solutions/cleaner for analyzer

CY800-EE11 (United Kingdom)

Cleaning solution for CA80PH

Reagents/standard solutions/cleaner for analyzer

CY80PH-E1_RB (European Union)

Reagent RB for CA80PH, ready to use

Reagents/standard solutions/cleaner for analyzer

CY80_DI_Water (Denmark)

deionized water

Reagents/standard solutions/cleaner for analyzer

CY80PH-E1_RB (Ukraine)

Reagent RB for CA80PH, ready to use

Reagents/standard solutions/cleaner for analyzer

CY80PH-Ex+TV (Denmark)

Standard solution PO4-P 250mg/L

Reagents/standard solutions/cleaner for analyzer

CY80PH-Ex+TQ (Canada)

Standard solution PO4-P 20 mg/l

Reagents/standard solutions/cleaner for analyzer

CY80PH-Ex+TM (Spain)

Standard solution PO4-P 2 mg/l

Reagents/standard solutions/cleaner for analyzer

CY80PH-Ex+T7 (Belgium (Dutch))

Standard solution PO4-P 1000mg/L

Reagents/standard solutions/cleaner for analyzer

CY80PH-Ex+TM (Lithuania)

Standard solution PO4-P 2 mg/l

Reagents/standard solutions/cleaner for analyzer

CY80PH-Ex+TS (Austria)

Standard solution PO4-P 50 mg/l

Reagents/standard solutions/cleaner for analyzer

CY80_DI_Water (India)

deionized water

Reagents/standard solutions/cleaner for analyzer

CY80PH-Ex+TM (Australia)

Standard solution PO4-P 2 mg/l

Reagents/standard solutions/cleaner for analyzer

CY80PH-Ex+TP (Belgium)

Standard solution PO4-P 10 mg/l

Reagents/standard solutions/cleaner for analyzer

CY80_DI_Water (Greece)

deionized water

Reagents/standard solutions/cleaner for analyzer

CY80PH-Ex+TN (Estonia)

Standard solution PO4-P 5 mg/l

Reagents/standard solutions/cleaner for analyzer

CY80PH-E2+SF (Portugal)

Reagent set (SF) for CA80PH yellow method

Reagents/standard solutions/cleaner for analyzer

CY80PH-Ex+T7 (Turkey)

Standard solution PO4-P 1000mg/L

Reagents/standard solutions/cleaner for analyzer

CY80PH-Ex+TV (Switzerland)

Standard solution PO4-P 250mg/L

Reagents/standard solutions/cleaner for analyzer

CY80PH-Ex+TQ (United Arab Emirates)

Standard solution PO4-P 20 mg/l

Reagents/standard solutions/cleaner for analyzer

CY80PH-Ex+TN (Poland)

Standard solution PO4-P 5 mg/l

Reagents/standard solutions/cleaner for analyzer

CY80PH-Ex+TV (India)

Standard solution PO4-P 250mg/L

Reagents/standard solutions/cleaner for analyzer

CY80PH-Ex+TV (Ukraine)

Standard solution PO4-P 250mg/L

Reagents/standard solutions/cleaner for analyzer

CY80_DI_Water (United Arab Emirates)

deionized water

Reagents/standard solutions/cleaner for analyzer

CY80PH-Ex+TV (Spain)

Standard solution PO4-P 250mg/L

Reagents/standard solutions/cleaner for analyzer

CY80PH-E1+SB (Germany)

Reagent set (SB) for CA80PH blue method

Reagents/standard solutions/cleaner for analyzer

CY80PH-Ex+T7 (Canada)

Standard solution PO4-P 1000mg/L

Reagents/standard solutions/cleaner for analyzer

CY80PH-Ex+TQ (Australia)

Standard solution PO4-P 20 mg/l

Reagents/standard solutions/cleaner for analyzer

CY80PH-Ex+TQ (United Kingdom)

Standard solution PO4-P 20 mg/l

Reagents/standard solutions/cleaner for analyzer

CY80PH-Ex+TP (Estonia)

Standard solution PO4-P 10 mg/l

Reagents/standard solutions/cleaner for analyzer

CY80PH-Ex+TP (South Korea)

Standard solution PO4-P 10 mg/l

Reagents/standard solutions/cleaner for analyzer

CY80PH-Ex+TV (South Korea)

Standard solution PO4-P 250mg/L

Reagents/standard solutions/cleaner for analyzer

CY80PH-Ex+TQ (Hungary)

Standard solution PO4-P 20 mg/l

Reagents/standard solutions/cleaner for analyzer

CY80PH-Ex+TL (Portugal)

Standard solution PO4-P 1,0 mg/l

Reagents/standard solutions/cleaner for analyzer

CY80PH-E1+SB (European Union)

Reagent set (SB) for CA80PH blue method

Reagents/standard solutions/cleaner for analyzer

CY80PH-E2+SF (Hungary)

Reagent set (SF) for CA80PH yellow method

Reagents/standard solutions/cleaner for analyzer

CY80PH-E1_RB (Turkey)

Reagent RB for CA80PH, ready to use

Reagents/standard solutions/cleaner for analyzer

CY80PH-Ex+TS (Netherlands)

Standard solution PO4-P 50 mg/l

Reagents/standard solutions/cleaner for analyzer

CY800-EE11 (Switzerland (Italian))

Cleaning solution for CA80PH

Reagents/standard solutions/cleaner for analyzer

CY80PH-Ex+TN (Switzerland)

Standard solution PO4-P 5 mg/l

Reagents/standard solutions/cleaner for analyzer

CY80PH-E1+SB (Czech Republic)

Reagent set (SB) for CA80PH blue method

Reagents/standard solutions/cleaner for analyzer

CY80PH-Ex+TN (Czech Republic)

Standard solution PO4-P 5 mg/l

Reagents/standard solutions/cleaner for analyzer

CY80PH-Ex+TP (Switzerland (Italian))

Standard solution PO4-P 10 mg/l

Reagents/standard solutions/cleaner for analyzer

CY80PH-Ex+TL (Netherlands)

Standard solution PO4-P 1,0 mg/l

Reagents/standard solutions/cleaner for analyzer

CY80PH-E1+SB (Belgium)

Reagent set (SB) for CA80PH blue method

Reagents/standard solutions/cleaner for analyzer

CY80PH-Ex+TN (South Korea)

Standard solution PO4-P 5 mg/l

Reagents/standard solutions/cleaner for analyzer

CY80PH-Ex+TL (Canada)

Standard solution PO4-P 1,0 mg/l

Reagents/standard solutions/cleaner for analyzer

CY80PH-E1_RB (Canada)

Reagent RB for CA80PH, ready to use

Reagents/standard solutions/cleaner for analyzer

CY80PH-Ex+TS (Switzerland (French))

Standard solution PO4-P 50 mg/l

Reagents/standard solutions/cleaner for analyzer

CY80PH-E1+SB (Slovakia)

Reagent set (SB) for CA80PH blue method

Reagents/standard solutions/cleaner for analyzer

CY80PH-Ex+TL (Poland)

Standard solution PO4-P 1,0 mg/l

Reagents/standard solutions/cleaner for analyzer

CY80PH-Ex+TL (Switzerland (French))

Standard solution PO4-P 1,0 mg/l

Reagents/standard solutions/cleaner for analyzer

CY80PH-Ex+TV (Belgium (Dutch))

Standard solution PO4-P 250mg/L

Reagents/standard solutions/cleaner for analyzer

CY80PH-Ex+TL (China)

Standard solution PO4-P 1,0 mg/l

Reagents/standard solutions/cleaner for analyzer

CY80PH-E2+SF (South Africa)

Reagent set (SF) for CA80PH yellow method

Reagents/standard solutions/cleaner for analyzer

CY80_DI_Water (France)

deionized water

Reagents/standard solutions/cleaner for analyzer

CY800-EE11 (Turkey)

Cleaning solution for CA80PH

Reagents/standard solutions/cleaner for analyzer

CY80PH-Ex+TP (Denmark)

Standard solution PO4-P 10 mg/l

Reagents/standard solutions/cleaner for analyzer

CY80PH-Ex+T7 (Belgium)

Standard solution PO4-P 1000mg/L

Reagents/standard solutions/cleaner for analyzer

CY80PH-Ex+TV (Slovenia)

Standard solution PO4-P 250mg/L

Reagents/standard solutions/cleaner for analyzer

CY80PH-Ex+TM (New Zealand)

Standard solution PO4-P 2 mg/l

Reagents/standard solutions/cleaner for analyzer

CY80PH-Ex+TM (Norway)

Standard solution PO4-P 2 mg/l

Reagents/standard solutions/cleaner for analyzer

CY80PH-Ex+TS (New Zealand)

Standard solution PO4-P 50 mg/l

Reagents/standard solutions/cleaner for analyzer

CY80PH-E1+SB (Estonia)

Reagent set (SB) for CA80PH blue method

Reagents/standard solutions/cleaner for analyzer

CY80PH-Ex+TQ (Germany)

Standard solution PO4-P 20 mg/l

Reagents/standard solutions/cleaner for analyzer

CY80PH-Ex+TL (India)

Standard solution PO4-P 1,0 mg/l

Reagents/standard solutions/cleaner for analyzer

CY80PH-E2+SF (Malta)

Reagent set (SF) for CA80PH yellow method

Reagents/standard solutions/cleaner for analyzer

CY800-EE11 (Estonia)

Cleaning solution for CA80PH

Reagents/standard solutions/cleaner for analyzer

CY80PH-Ex+T7 (Mexico)

Standard solution PO4-P 1000mg/L

Reagents/standard solutions/cleaner for analyzer

CY80PH-Ex+TQ (Croatia)

Standard solution PO4-P 20 mg/l

Reagents/standard solutions/cleaner for analyzer

CY80PH-Ex+TQ (Slovenia)

Standard solution PO4-P 20 mg/l

Reagents/standard solutions/cleaner for analyzer

CY80PH-Ex+TN (New Zealand)

Standard solution PO4-P 5 mg/l

Reagents/standard solutions/cleaner for analyzer

CY80PH-Ex+TL (Japan)

Standard solution PO4-P 1,0 mg/l

Reagents/standard solutions/cleaner for analyzer

CY80PH-Ex+TP (Croatia)

Standard solution PO4-P 10 mg/l

Reagents/standard solutions/cleaner for analyzer

CY80PH-E1+SB (Canada)

Reagent set (SB) for CA80PH blue method

Reagents/standard solutions/cleaner for analyzer

CY80PH-E1+SB (Finland)

Reagent set (SB) for CA80PH blue method

Reagents/standard solutions/cleaner for analyzer

CY80PH-Ex+TS (China)

Standard solution PO4-P 50 mg/l

Reagents/standard solutions/cleaner for analyzer

CY80PH-Ex+TQ (France)

Standard solution PO4-P 20 mg/l

Reagents/standard solutions/cleaner for analyzer

CY80PH-Ex+TQ (Estonia)

Standard solution PO4-P 20 mg/l

Reagents/standard solutions/cleaner for analyzer

CY80_DI_Water (Hungary)

deionized water

Reagents/standard solutions/cleaner for analyzer

CY80_DI_Water (Japan)

deionized water

Reagents/standard solutions/cleaner for analyzer

CY80PH-Ex+T7 (Japan)

Standard solution PO4-P 1000mg/L

Reagents/standard solutions/cleaner for analyzer

CY80PH-Ex+TQ (Malta)

Standard solution PO4-P 20 mg/l

Reagents/standard solutions/cleaner for analyzer

CY80PH-Ex+TP (Bulgaria)

Standard solution PO4-P 10 mg/l

Reagents/standard solutions/cleaner for analyzer

CY80PH-Ex+TP (Mexico)

Standard solution PO4-P 10 mg/l

Reagents/standard solutions/cleaner for analyzer

CY80PH-Ex+TP (Australia)

Standard solution PO4-P 10 mg/l

Reagents/standard solutions/cleaner for analyzer

CY80PH-E2+SF (Saudi Arabien)

Reagent set (SF) for CA80PH yellow method

Reagents/standard solutions/cleaner for analyzer

CY80PH-Ex+T7 (United Arab Emirates)

Standard solution PO4-P 1000mg/L

Reagents/standard solutions/cleaner for analyzer

CY80PH-Ex+TQ (New Zealand)

Standard solution PO4-P 20 mg/l

Reagents/standard solutions/cleaner for analyzer

CY80PH-E1_RB (Slovenia)

Reagent RB for CA80PH, ready to use

Reagents/standard solutions/cleaner for analyzer

CY80PH-E2+SF (Switzerland)

Reagent set (SF) for CA80PH yellow method

Reagents/standard solutions/cleaner for analyzer

CY80PH-Ex+TM (Finland)

Standard solution PO4-P 2 mg/l

Reagents/standard solutions/cleaner for analyzer

CY80PH-Ex+TV (Canada)

Standard solution PO4-P 250mg/L

Reagents/standard solutions/cleaner for analyzer

CY80PH-Ex+TQ (Norway)

Standard solution PO4-P 20 mg/l

Reagents/standard solutions/cleaner for analyzer

CY80PH-E2+SF (Australia)

Reagent set (SF) for CA80PH yellow method

Reagents/standard solutions/cleaner for analyzer

CY80PH-Ex+TS (Canada (French))

Standard solution PO4-P 50 mg/l

Reagents/standard solutions/cleaner for analyzer

CY80PH-E1+SB (China)

Reagent set (SB) for CA80PH blue method

Reagents/standard solutions/cleaner for analyzer

CY800-EE11 (Croatia)

Cleaning solution for CA80PH

Reagents/standard solutions/cleaner for analyzer

CY80PH-Ex+TL (Mexico)

Standard solution PO4-P 1,0 mg/l

Reagents/standard solutions/cleaner for analyzer

CY80PH-E2+SF (Croatia)

Reagent set (SF) for CA80PH yellow method

Reagents/standard solutions/cleaner for analyzer

CY80PH-Ex+T7 (Netherlands)

Standard solution PO4-P 1000mg/L

Reagents/standard solutions/cleaner for analyzer

CY80PH-Ex+TP (Austria)

Standard solution PO4-P 10 mg/l

Reagents/standard solutions/cleaner for analyzer

CY80PH-Ex+TQ (Denmark)

Standard solution PO4-P 20 mg/l

Reagents/standard solutions/cleaner for analyzer

CY80PH-Ex+T7 (Lithuania)

Standard solution PO4-P 1000mg/L

Reagents/standard solutions/cleaner for analyzer

CY80PH-Ex+TS (Belgium)

Standard solution PO4-P 50 mg/l

Reagents/standard solutions/cleaner for analyzer

CY80PH-Ex+TL (Sweden)

Standard solution PO4-P 1,0 mg/l

Reagents/standard solutions/cleaner for analyzer

CY80PH-Ex+TP (France)

Standard solution PO4-P 10 mg/l

Reagents/standard solutions/cleaner for analyzer

CY80PH-Ex+TS (Malta)

Standard solution PO4-P 50 mg/l

Reagents/standard solutions/cleaner for analyzer

CY80PH-E2+SF (Canada)

Reagent set (SF) for CA80PH yellow method

Reagents/standard solutions/cleaner for analyzer

CY80PH-Ex+TV (Belgium)

Standard solution PO4-P 250mg/L

Reagents/standard solutions/cleaner for analyzer

CY80PH-Ex+TS (Saudi Arabien)

Standard solution PO4-P 50 mg/l

Reagents/standard solutions/cleaner for analyzer

CY80PH-Ex+TS (South Korea)

Standard solution PO4-P 50 mg/l

Reagents/standard solutions/cleaner for analyzer

CY80PH-Ex+TV (Switzerland (French))

Standard solution PO4-P 250mg/L

Reagents/standard solutions/cleaner for analyzer

CY80PH-E1_RB (Norway)

Reagent RB for CA80PH, ready to use

Reagents/standard solutions/cleaner for analyzer

CY800-EE11 (New Zealand)

Cleaning solution for CA80PH

Reagents/standard solutions/cleaner for analyzer

CY80PH-Ex+TV (France)

Standard solution PO4-P 250mg/L

Reagents/standard solutions/cleaner for analyzer

CY80PH-Ex+TS (India)

Standard solution PO4-P 50 mg/l

Reagents/standard solutions/cleaner for analyzer

CY80PH-Ex+TM (Croatia)

Standard solution PO4-P 2 mg/l

Reagents/standard solutions/cleaner for analyzer

CY80PH-E1_RB (South Africa)

Reagent RB for CA80PH, ready to use

Reagents/standard solutions/cleaner for analyzer

CY80PH-E2+SF (Italy)

Reagent set (SF) for CA80PH yellow method

Reagents/standard solutions/cleaner for analyzer

CY80PH-Ex+TS (Bulgaria)

Standard solution PO4-P 50 mg/l

Reagents/standard solutions/cleaner for analyzer

CY80PH-Ex+TS (Mexico)

Standard solution PO4-P 50 mg/l

Reagents/standard solutions/cleaner for analyzer

CY80PH-E1_RB (Belgium)

Reagent RB for CA80PH, ready to use

Reagents/standard solutions/cleaner for analyzer

CY80PH-E1+SB (Italy)

Reagent set (SB) for CA80PH blue method

Reagents/standard solutions/cleaner for analyzer

CY80PH-Ex+TV (Sweden)

Standard solution PO4-P 250mg/L

Reagents/standard solutions/cleaner for analyzer

CY80PH-Ex+TP (United Kingdom)

Standard solution PO4-P 10 mg/l

Reagents/standard solutions/cleaner for analyzer

CY80_DI_Water (Latvia)

deionized water

Reagents/standard solutions/cleaner for analyzer

CY80PH-Ex+TV (Portugal)

Standard solution PO4-P 250mg/L

Reagents/standard solutions/cleaner for analyzer

CY80PH-Ex+TM (Italy)

Standard solution PO4-P 2 mg/l

Reagents/standard solutions/cleaner for analyzer

CY80PH-Ex+TM (South Africa)

Standard solution PO4-P 2 mg/l

Reagents/standard solutions/cleaner for analyzer

CY80PH-E1+SB (Bulgaria)

Reagent set (SB) for CA80PH blue method

Reagents/standard solutions/cleaner for analyzer

CY80_DI_Water (South Africa)

deionized water

Reagents/standard solutions/cleaner for analyzer

CY80PH-Ex+T7 (Poland)

Standard solution PO4-P 1000mg/L

Reagents/standard solutions/cleaner for analyzer

CY80PH-E2+SF (USA)

Reagent set (SF) for CA80PH yellow method

Reagents/standard solutions/cleaner for analyzer

CY80PH-Ex+TN (Ireland)

Standard solution PO4-P 5 mg/l

Reagents/standard solutions/cleaner for analyzer

CY80PH-E1+SB (United Arab Emirates)

Reagent set (SB) for CA80PH blue method

Reagents/standard solutions/cleaner for analyzer

CY80_DI_Water (Sweden)

deionized water

Reagents/standard solutions/cleaner for analyzer

CY800-EE11 (Ukraine)

Cleaning solution for CA80PH

Reagents/standard solutions/cleaner for analyzer

CY800-EE11 (Lithuania)

Cleaning solution for CA80PH

Reagents/standard solutions/cleaner for analyzer

CY80PH-Ex+TQ (Belgium (Dutch))

Standard solution PO4-P 20 mg/l

Reagents/standard solutions/cleaner for analyzer

CY80PH-Ex+TS (Czech Republic)

Standard solution PO4-P 50 mg/l

Reagents/standard solutions/cleaner for analyzer

CY80PH-Ex+TM (United Arab Emirates)

Standard solution PO4-P 2 mg/l

Reagents/standard solutions/cleaner for analyzer

CY80PH-Ex+TQ (Czech Republic)

Standard solution PO4-P 20 mg/l

Reagents/standard solutions/cleaner for analyzer

CY800-EE11 (Switzerland (French))

Cleaning solution for CA80PH

Reagents/standard solutions/cleaner for analyzer

CY800-EE11 (Bulgaria)

Cleaning solution for CA80PH

Reagents/standard solutions/cleaner for analyzer

CY80PH-Ex+TS (United Kingdom)

Standard solution PO4-P 50 mg/l

Reagents/standard solutions/cleaner for analyzer

CY80PH-Ex+TV (Bulgaria)

Standard solution PO4-P 250mg/L

Reagents/standard solutions/cleaner for analyzer

CY80PH-Ex+TM (Japan)

Standard solution PO4-P 2 mg/l

Reagents/standard solutions/cleaner for analyzer

CY80PH-E1_RB (Germany)

Reagent RB for CA80PH, ready to use

Reagents/standard solutions/cleaner for analyzer

CY80_DI_Water (Saudi Arabien)

deionized water

Reagents/standard solutions/cleaner for analyzer

CY80PH-Ex+TN (Latvia)

Standard solution PO4-P 5 mg/l

Reagents/standard solutions/cleaner for analyzer

CY80PH-Ex+TP (Hungary)

Standard solution PO4-P 10 mg/l

Reagents/standard solutions/cleaner for analyzer

CY80PH-Ex+T7 (Russia)

Standard solution PO4-P 1000mg/L

Reagents/standard solutions/cleaner for analyzer

CY80PH-Ex+TV (New Zealand)

Standard solution PO4-P 250mg/L

Reagents/standard solutions/cleaner for analyzer

CY80PH-Ex+TN (Portugal)

Standard solution PO4-P 5 mg/l

Reagents/standard solutions/cleaner for analyzer

CY80PH-Ex+TM (Germany)

Standard solution PO4-P 2 mg/l

Reagents/standard solutions/cleaner for analyzer

CY80PH-Ex+TP (Malta)

Standard solution PO4-P 10 mg/l

Reagents/standard solutions/cleaner for analyzer

CY80PH-Ex+TQ (Ireland)

Standard solution PO4-P 20 mg/l

Reagents/standard solutions/cleaner for analyzer

CY80PH-Ex+TM (Romania)

Standard solution PO4-P 2 mg/l

Reagents/standard solutions/cleaner for analyzer

CY80PH-E2+SF (Netherlands)

Reagent set (SF) for CA80PH yellow method

Reagents/standard solutions/cleaner for analyzer

CY80PH-Ex+T7 (USA)

Standard solution PO4-P 1000mg/L

Reagents/standard solutions/cleaner for analyzer

CY80PH-E1+SB (Lithuania)

Reagent set (SB) for CA80PH blue method

Reagents/standard solutions/cleaner for analyzer

CY800-EE11 (India)

Cleaning solution for CA80PH

Reagents/standard solutions/cleaner for analyzer

CY80PH-E2+SF (Slovakia)

Reagent set (SF) for CA80PH yellow method

Reagents/standard solutions/cleaner for analyzer

CY80PH-Ex+T7 (Malta)

Standard solution PO4-P 1000mg/L

Reagents/standard solutions/cleaner for analyzer

CY80PH-Ex+T7 (United Kingdom)

Standard solution PO4-P 1000mg/L

Reagents/standard solutions/cleaner for analyzer

CY80PH-Ex+TS (Germany)

Standard solution PO4-P 50 mg/l

Reagents/standard solutions/cleaner for analyzer

CY80PH-E1+SB (Norway)

Reagent set (SB) for CA80PH blue method

Reagents/standard solutions/cleaner for analyzer

CY80PH-Ex+TQ (India)

Standard solution PO4-P 20 mg/l

Reagents/standard solutions/cleaner for analyzer

CY80_DI_Water (Italy)

deionized water

Reagents/standard solutions/cleaner for analyzer

CY80PH-Ex+TL (United Arab Emirates)

Standard solution PO4-P 1,0 mg/l

Reagents/standard solutions/cleaner for analyzer

CY800-EE11 (Norway)

Cleaning solution for CA80PH

Reagents/standard solutions/cleaner for analyzer

CY800-EE11 (Saudi Arabien)

Cleaning solution for CA80PH

Reagents/standard solutions/cleaner for analyzer

CY800-EE11 (Finland)

Cleaning solution for CA80PH

Reagents/standard solutions/cleaner for analyzer

CY80PH-Ex+T7 (Austria)

Standard solution PO4-P 1000mg/L

Reagents/standard solutions/cleaner for analyzer

CY80PH-E1_RB (Switzerland)

Reagent RB for CA80PH, ready to use

Reagents/standard solutions/cleaner for analyzer

CY80_DI_Water (Spain)

deionized water

Reagents/standard solutions/cleaner for analyzer

CY80_DI_Water (Malta)

deionized water

Reagents/standard solutions/cleaner for analyzer

CY80PH-Ex+TN (Switzerland (Italian))

Standard solution PO4-P 5 mg/l

Reagents/standard solutions/cleaner for analyzer

CY80PH-Ex+TM (Belgium (Dutch))

Standard solution PO4-P 2 mg/l

Reagents/standard solutions/cleaner for analyzer

CY80PH-Ex+TN (Croatia)

Standard solution PO4-P 5 mg/l

Reagents/standard solutions/cleaner for analyzer

CY80PH-Ex+TS (Portugal)

Standard solution PO4-P 50 mg/l

Reagents/standard solutions/cleaner for analyzer

CY80PH-Ex+TP (Ukraine)

Standard solution PO4-P 10 mg/l

Reagents/standard solutions/cleaner for analyzer

CY80PH-Ex+TQ (European Union)

Standard solution PO4-P 20 mg/l

Reagents/standard solutions/cleaner for analyzer

CY80PH-Ex+T7 (Czech Republic)

Standard solution PO4-P 1000mg/L

Reagents/standard solutions/cleaner for analyzer

CY80PH-Ex+TL (Belgium (Dutch))

Standard solution PO4-P 1,0 mg/l

Reagents/standard solutions/cleaner for analyzer

CY80PH-Ex+TN (Norway)

Standard solution PO4-P 5 mg/l

Reagents/standard solutions/cleaner for analyzer

CY80PH-Ex+TL (Malta)

Standard solution PO4-P 1,0 mg/l

Reagents/standard solutions/cleaner for analyzer

CY80PH-E2+SF (Switzerland (French))

Reagent set (SF) for CA80PH yellow method

Reagents/standard solutions/cleaner for analyzer

CY80_DI_Water (Canada)

deionized water

Reagents/standard solutions/cleaner for analyzer

CY80PH-Ex+TQ (Switzerland)

Standard solution PO4-P 20 mg/l

Reagents/standard solutions/cleaner for analyzer

CY80PH-E2+SF (Poland)

Reagent set (SF) for CA80PH yellow method

Reagents/standard solutions/cleaner for analyzer

CY80PH-E1+SB (United Kingdom)

Reagent set (SB) for CA80PH blue method

Reagents/standard solutions/cleaner for analyzer

CY80PH-Ex+T7 (Spain)

Standard solution PO4-P 1000mg/L

Reagents/standard solutions/cleaner for analyzer

CY80PH-E1_RB (Poland)

Reagent RB for CA80PH, ready to use

Reagents/standard solutions/cleaner for analyzer

CY80_DI_Water (Canada (French))

deionized water

Reagents/standard solutions/cleaner for analyzer

CY80PH-Ex+T7 (United Arab Emirates)

Standard solution PO4-P 1000mg/L

Reagents/standard solutions/cleaner for analyzer

CY80PH-E1+SB (South Africa)

Reagent set (SB) for CA80PH blue method

Reagents/standard solutions/cleaner for analyzer

CY80PH-Ex+TL (Saudi Arabien)

Standard solution PO4-P 1,0 mg/l

Reagents/standard solutions/cleaner for analyzer

CY80PH-Ex+TS (Italy)

Standard solution PO4-P 50 mg/l

Reagents/standard solutions/cleaner for analyzer

CY80PH-Ex+TQ (Portugal)

Standard solution PO4-P 20 mg/l

Reagents/standard solutions/cleaner for analyzer

CY80PH-E1+SB (Romania)

Reagent set (SB) for CA80PH blue method

Reagents/standard solutions/cleaner for analyzer

CY80PH-E1+SB (Russia)

Reagent set (SB) for CA80PH blue method

Reagents/standard solutions/cleaner for analyzer

CY80PH-E1+SB (Sweden)

Reagent set (SB) for CA80PH blue method

Reagents/standard solutions/cleaner for analyzer

CY80PH-Ex+T7 (European Union)

Standard solution PO4-P 1000mg/L

Reagents/standard solutions/cleaner for analyzer

CY80PH-E1_RB (Romania)

Reagent RB for CA80PH, ready to use

Reagents/standard solutions/cleaner for analyzer

CY80_DI_Water (Bulgaria)

deionized water

Reagents/standard solutions/cleaner for analyzer

CY80PH-Ex+TM (Ireland)

Standard solution PO4-P 2 mg/l

Reagents/standard solutions/cleaner for analyzer

CY800-EE11 (Belgium (Dutch))

Cleaning solution for CA80PH

Reagents/standard solutions/cleaner for analyzer

CY80PH-Ex+TP (Finland)

Standard solution PO4-P 10 mg/l

Reagents/standard solutions/cleaner for analyzer

CY80PH-Ex+TQ (Poland)

Standard solution PO4-P 20 mg/l

Reagents/standard solutions/cleaner for analyzer

CY80PH-Ex+TQ (Belgium)

Standard solution PO4-P 20 mg/l

Reagents/standard solutions/cleaner for analyzer

CY80PH-E1_RB (India)

Reagent RB for CA80PH, ready to use

Reagents/standard solutions/cleaner for analyzer

CY80PH-Ex+TM (France)

Standard solution PO4-P 2 mg/l

Reagents/standard solutions/cleaner for analyzer

CY80PH-Ex+TV (Austria)

Standard solution PO4-P 250mg/L

Reagents/standard solutions/cleaner for analyzer

CY80PH-E1+SB (Malta)

Reagent set (SB) for CA80PH blue method

Reagents/standard solutions/cleaner for analyzer

CY80PH-Ex+TN (Germany)

Standard solution PO4-P 5 mg/l

Reagents/standard solutions/cleaner for analyzer

CY80PH-Ex+TN (Lithuania)

Standard solution PO4-P 5 mg/l

Reagents/standard solutions/cleaner for analyzer

CY80PH-Ex+T7 (Latvia)

Standard solution PO4-P 1000mg/L

Reagents/standard solutions/cleaner for analyzer

CY80_DI_Water (Portugal)

deionized water

Reagents/standard solutions/cleaner for analyzer

CY80PH-Ex+T7 (Saudi Arabien)

Standard solution PO4-P 1000mg/L

Reagents/standard solutions/cleaner for analyzer

CY80PH-Ex+TM (Belgium)

Standard solution PO4-P 2 mg/l

Reagents/standard solutions/cleaner for analyzer

CY80PH-Ex+TL (Denmark)

Standard solution PO4-P 1,0 mg/l

Reagents/standard solutions/cleaner for analyzer

CY80PH-Ex+T7 (Hungary)

Standard solution PO4-P 1000mg/L

Reagents/standard solutions/cleaner for analyzer

CY80_DI_Water (Russia)

deionized water

Reagents/standard solutions/cleaner for analyzer

CY80PH-Ex+T7 (Norway)

Standard solution PO4-P 1000mg/L

Reagents/standard solutions/cleaner for analyzer

CY80PH-E1_RB (Finland)

Reagent RB for CA80PH, ready to use

Reagents/standard solutions/cleaner for analyzer

CY80PH-E2+SF (European Union)

Reagent set (SF) for CA80PH yellow method

Reagents/standard solutions/cleaner for analyzer

CY80PH-Ex+TP (Lithuania)

Standard solution PO4-P 10 mg/l

Reagents/standard solutions/cleaner for analyzer

CY800-EE11 (Latvia)

Cleaning solution for CA80PH

Reagents/standard solutions/cleaner for analyzer

CY80PH-Ex+T7 (Romania)

Standard solution PO4-P 1000mg/L

Reagents/standard solutions/cleaner for analyzer

CY80PH-Ex+TP (Spain)

Standard solution PO4-P 10 mg/l

Reagents/standard solutions/cleaner for analyzer

CY80PH-Ex+TM (Greece)

Standard solution PO4-P 2 mg/l

Reagents/standard solutions/cleaner for analyzer

CY80PH-Ex+TM (Malta)

Standard solution PO4-P 2 mg/l

Reagents/standard solutions/cleaner for analyzer

CY80PH-Ex+T7 (Slovakia)

Standard solution PO4-P 1000mg/L

Reagents/standard solutions/cleaner for analyzer

CY80PH-Ex+TN (Saudi Arabien)

Standard solution PO4-P 5 mg/l

Reagents/standard solutions/cleaner for analyzer

CY80PH-Ex+TP (Poland)

Standard solution PO4-P 10 mg/l

Reagents/standard solutions/cleaner for analyzer

CY80PH-Ex+TL (Russia)

Standard solution PO4-P 1,0 mg/l

Reagents/standard solutions/cleaner for analyzer

CY80PH-Ex+TS (Canada)

Standard solution PO4-P 50 mg/l

Reagents/standard solutions/cleaner for analyzer

CY80_DI_Water (New Zealand)

deionized water

Reagents/standard solutions/cleaner for analyzer

CY80PH-Ex+TN (United Arab Emirates)

Standard solution PO4-P 5 mg/l

Reagents/standard solutions/cleaner for analyzer

CY80PH-Ex+TV (South Africa)

Standard solution PO4-P 250mg/L

Reagents/standard solutions/cleaner for analyzer

CY800-EE11 (United Arab Emirates)

Cleaning solution for CA80PH

Reagents/standard solutions/cleaner for analyzer

CY80_DI_Water (Poland)

deionized water

Reagents/standard solutions/cleaner for analyzer

CY80PH-E2+SF (United Arab Emirates)

Reagent set (SF) for CA80PH yellow method

Reagents/standard solutions/cleaner for analyzer

CY80PH-Ex+TQ (Greece)

Standard solution PO4-P 20 mg/l

Reagents/standard solutions/cleaner for analyzer

CY80PH-Ex+TP (Sweden)

Standard solution PO4-P 10 mg/l

Reagents/standard solutions/cleaner for analyzer

CY80PH-Ex+T7 (Australia)

Standard solution PO4-P 1000mg/L

Reagents/standard solutions/cleaner for analyzer

CY80PH-Ex+T7 (Portugal)

Standard solution PO4-P 1000mg/L

Reagents/standard solutions/cleaner for analyzer

CY80PH-E1+SB (Switzerland (Italian))

Reagent set (SB) for CA80PH blue method

Reagents/standard solutions/cleaner for analyzer

CY80_DI_Water (Slovakia)

deionized water

Reagents/standard solutions/cleaner for analyzer

CY80PH-Ex+TS (Finland)

Standard solution PO4-P 50 mg/l

Reagents/standard solutions/cleaner for analyzer

CY80PH-Ex+TS (Hungary)

Standard solution PO4-P 50 mg/l

Reagents/standard solutions/cleaner for analyzer

CY80PH-Ex+TN (China)

Standard solution PO4-P 5 mg/l

Reagents/standard solutions/cleaner for analyzer

CY80PH-Ex+TP (Canada)

Standard solution PO4-P 10 mg/l

Reagents/standard solutions/cleaner for analyzer

CY800-EE11 (Slovakia)

Cleaning solution for CA80PH

Reagents/standard solutions/cleaner for analyzer

CY80PH-E1+SB (Switzerland)

Reagent set (SB) for CA80PH blue method

Reagents/standard solutions/cleaner for analyzer

CY80PH-E2+SF (Canada (French))

Reagent set (SF) for CA80PH yellow method

Reagents/standard solutions/cleaner for analyzer

CY80PH-Ex+TV (Lithuania)

Standard solution PO4-P 250mg/L

Reagents/standard solutions/cleaner for analyzer

CY80PH-Ex+T7 (Italy)

Standard solution PO4-P 1000mg/L

Reagents/standard solutions/cleaner for analyzer

CY80PH-Ex+TN (United Arab Emirates)

Standard solution PO4-P 5 mg/l

Reagents/standard solutions/cleaner for analyzer

CY80PH-Ex+T7 (Ireland)

Standard solution PO4-P 1000mg/L

Reagents/standard solutions/cleaner for analyzer

CY800-EE11 (France)

Cleaning solution for CA80PH

Reagents/standard solutions/cleaner for analyzer

CY80PH-E1+SB (United Arab Emirates)

Reagent set (SB) for CA80PH blue method

Reagents/standard solutions/cleaner for analyzer

CY80PH-E1+SB (Mexico)

Reagent set (SB) for CA80PH blue method

Reagents/standard solutions/cleaner for analyzer

CY80PH-E1+SB (Switzerland (French))

Reagent set (SB) for CA80PH blue method

Reagents/standard solutions/cleaner for analyzer

CY80PH-Ex+TL (Norway)

Standard solution PO4-P 1,0 mg/l

Reagents/standard solutions/cleaner for analyzer

CY80PH-E2+SF (India)

Reagent set (SF) for CA80PH yellow method

Reagents/standard solutions/cleaner for analyzer

CY80PH-Ex+T7 (South Africa)

Standard solution PO4-P 1000mg/L

Reagents/standard solutions/cleaner for analyzer

CY80_DI_Water (Netherlands)

deionized water

Reagents/standard solutions/cleaner for analyzer

CY80PH-Ex+TP (Greece)

Standard solution PO4-P 10 mg/l

Reagents/standard solutions/cleaner for analyzer

CY800-EE11 (China)

Cleaning solution for CA80PH

Reagents/standard solutions/cleaner for analyzer

CY80PH-Ex+TP (Russia)

Standard solution PO4-P 10 mg/l

Reagents/standard solutions/cleaner for analyzer

CY80PH-E1+SB (South Korea)

Reagent set (SB) for CA80PH blue method

Reagents/standard solutions/cleaner for analyzer

CY80PH-Ex+TM (Mexico)

Standard solution PO4-P 2 mg/l

Reagents/standard solutions/cleaner for analyzer

CY80PH-Ex+TS (Poland)

Standard solution PO4-P 50 mg/l

Reagents/standard solutions/cleaner for analyzer

CY80PH-Ex+TL (Austria)

Standard solution PO4-P 1,0 mg/l

Reagents/standard solutions/cleaner for analyzer

CY80PH-E2+SF (Greece)

Reagent set (SF) for CA80PH yellow method

Reagents/standard solutions/cleaner for analyzer

CY80PH-Ex+TM (Switzerland (French))

Standard solution PO4-P 2 mg/l

Reagents/standard solutions/cleaner for analyzer

CY80PH-Ex+TN (United Kingdom)

Standard solution PO4-P 5 mg/l

Reagents/standard solutions/cleaner for analyzer

CY80PH-E1_RB (Portugal)

Reagent RB for CA80PH, ready to use

Reagents/standard solutions/cleaner for analyzer

CY80PH-Ex+TS (Slovakia)

Standard solution PO4-P 50 mg/l

Reagents/standard solutions/cleaner for analyzer

CY80_DI_Water (Belgium (Dutch))

deionized water

Reagents/standard solutions/cleaner for analyzer

CY80PH-Ex+TN (Switzerland (French))

Standard solution PO4-P 5 mg/l

Reagents/standard solutions/cleaner for analyzer

CY80PH-Ex+TV (Estonia)

Standard solution PO4-P 250mg/L

Reagents/standard solutions/cleaner for analyzer

CY80PH-E2+SF (Latvia)

Reagent set (SF) for CA80PH yellow method

Reagents/standard solutions/cleaner for analyzer

CY800-EE11 (Poland)

Cleaning solution for CA80PH

Reagents/standard solutions/cleaner for analyzer

CY80PH-Ex+TP (Norway)

Standard solution PO4-P 10 mg/l

Reagents/standard solutions/cleaner for analyzer

CY80PH-E2+SF (South Korea)

Reagent set (SF) for CA80PH yellow method

Reagents/standard solutions/cleaner for analyzer

CY80PH-Ex+TS (Switzerland (Italian))

Standard solution PO4-P 50 mg/l

Reagents/standard solutions/cleaner for analyzer

CY800-EE11 (Greece)

Cleaning solution for CA80PH

Reagents/standard solutions/cleaner for analyzer

CY80PH-Ex+TV (Mexico)

Standard solution PO4-P 250mg/L

Reagents/standard solutions/cleaner for analyzer

CY80PH-Ex+TN (Denmark)

Standard solution PO4-P 5 mg/l

Reagents/standard solutions/cleaner for analyzer

CY80PH-E2+SF (Slovenia)

Reagent set (SF) for CA80PH yellow method

Reagents/standard solutions/cleaner for analyzer

CY80PH-Ex+TS (Switzerland)

Standard solution PO4-P 50 mg/l

Reagents/standard solutions/cleaner for analyzer

CY80PH-E1+SB (Japan)

Reagent set (SB) for CA80PH blue method

Reagents/standard solutions/cleaner for analyzer

CY80_DI_Water (China)

deionized water

Reagents/standard solutions/cleaner for analyzer

CY80PH-Ex+TM (Switzerland)

Standard solution PO4-P 2 mg/l

Reagents/standard solutions/cleaner for analyzer

CY80PH-Ex+TS (Greece)

Standard solution PO4-P 50 mg/l

Reagents/standard solutions/cleaner for analyzer

CY80PH-Ex+TN (Mexico)

Standard solution PO4-P 5 mg/l

Reagents/standard solutions/cleaner for analyzer

CY80PH-E1_RB (China)

Reagent RB for CA80PH, ready to use

Reagents/standard solutions/cleaner for analyzer

CY80PH-Ex+TS (Ireland)

Standard solution PO4-P 50 mg/l

Reagents/standard solutions/cleaner for analyzer

CY80PH-Ex+T7 (Canada (French))

Standard solution PO4-P 1000mg/L

Reagents/standard solutions/cleaner for analyzer

CY800-EE11 (United Arab Emirates)

Cleaning solution for CA80PH

Reagents/standard solutions/cleaner for analyzer

CY80PH-E1_RB (Bulgaria)

Reagent RB for CA80PH, ready to use

Reagents/standard solutions/cleaner for analyzer

CY80PH-E1_RB (Austria)

Reagent RB for CA80PH, ready to use

Reagents/standard solutions/cleaner for analyzer

CY80PH-E1_RB (Czech Republic)

Reagent RB for CA80PH, ready to use

Reagents/standard solutions/cleaner for analyzer

CY80PH-Ex+TQ (USA)

Standard solution PO4-P 20 mg/l

Reagents/standard solutions/cleaner for analyzer

CY80PH-Ex+TQ (Saudi Arabien)

Standard solution PO4-P 20 mg/l

Reagents/standard solutions/cleaner for analyzer

CY80PH-Ex+T7 (Germany)

Standard solution PO4-P 1000mg/L

Reagents/standard solutions/cleaner for analyzer

CY80PH-Ex+T7 (South Korea)

Standard solution PO4-P 1000mg/L

Reagents/standard solutions/cleaner for analyzer

CY80PH-Ex+TV (Romania)

Standard solution PO4-P 250mg/L

Reagents/standard solutions/cleaner for analyzer

CY80PH-E1_RB (Sweden)

Reagent RB for CA80PH, ready to use

Reagents/standard solutions/cleaner for analyzer

CY80_DI_Water (United Kingdom)

deionized water

Reagents/standard solutions/cleaner for analyzer

CY80PH-E1_RB (United Arab Emirates)

Reagent RB for CA80PH, ready to use

Reagents/standard solutions/cleaner for analyzer

CY80PH-Ex+TV (Slovakia)

Standard solution PO4-P 250mg/L

Reagents/standard solutions/cleaner for analyzer

CY80PH-Ex+TM (Hungary)

Standard solution PO4-P 2 mg/l

Reagents/standard solutions/cleaner for analyzer

CY80PH-Ex+TM (European Union)

Standard solution PO4-P 2 mg/l

Reagents/standard solutions/cleaner for analyzer

CY80_DI_Water (Croatia)

deionized water

Reagents/standard solutions/cleaner for analyzer

CY80PH-Ex+TP (Romania)

Standard solution PO4-P 10 mg/l

Reagents/standard solutions/cleaner for analyzer

CY80PH-Ex+TQ (Lithuania)

Standard solution PO4-P 20 mg/l

Reagents/standard solutions/cleaner for analyzer

CY80PH-Ex+TS (Ukraine)

Standard solution PO4-P 50 mg/l

Reagents/standard solutions/cleaner for analyzer

CY80PH-Ex+TS (European Union)

Standard solution PO4-P 50 mg/l

Reagents/standard solutions/cleaner for analyzer

CY80PH-Ex+TM (Russia)

Standard solution PO4-P 2 mg/l

Reagents/standard solutions/cleaner for analyzer

CY80PH-Ex+TL (Slovakia)

Standard solution PO4-P 1,0 mg/l

Reagents/standard solutions/cleaner for analyzer

CY800-EE11 (European Union)

Cleaning solution for CA80PH

Reagents/standard solutions/cleaner for analyzer

CY80PH-Ex+TN (Spain)

Standard solution PO4-P 5 mg/l

Reagents/standard solutions/cleaner for analyzer

CY80PH-E1+SB (Ukraine)

Reagent set (SB) for CA80PH blue method

Reagents/standard solutions/cleaner for analyzer

CY80PH-E1_RB (USA)

Reagent RB for CA80PH, ready to use

Reagents/standard solutions/cleaner for analyzer

CY80PH-Ex+TN (Australia)

Standard solution PO4-P 5 mg/l

Reagents/standard solutions/cleaner for analyzer

CY80PH-Ex+TQ (Latvia)

Standard solution PO4-P 20 mg/l

Reagents/standard solutions/cleaner for analyzer

CY80PH-Ex+TN (India)

Standard solution PO4-P 5 mg/l

Reagents/standard solutions/cleaner for analyzer

CY80PH-Ex+TP (Switzerland)

Standard solution PO4-P 10 mg/l

Reagents/standard solutions/cleaner for analyzer

CY80PH-Ex+TQ (China)

Standard solution PO4-P 20 mg/l

Reagents/standard solutions/cleaner for analyzer

CY80_DI_Water (Estonia)

deionized water

Reagents/standard solutions/cleaner for analyzer

CY80PH-Ex+TN (Romania)

Standard solution PO4-P 5 mg/l

Reagents/standard solutions/cleaner for analyzer

CY80PH-Ex+T7 (France)

Standard solution PO4-P 1000mg/L

Reagents/standard solutions/cleaner for analyzer

CY80PH-Ex+TQ (Italy)

Standard solution PO4-P 20 mg/l

Reagents/standard solutions/cleaner for analyzer

CY800-EE11 (Netherlands)

Cleaning solution for CA80PH

Reagents/standard solutions/cleaner for analyzer

CY80PH-Ex+TN (Bulgaria)

Standard solution PO4-P 5 mg/l

Reagents/standard solutions/cleaner for analyzer

CY80PH-Ex+TV (Switzerland (Italian))

Standard solution PO4-P 250mg/L

Reagents/standard solutions/cleaner for analyzer

CY80PH-Ex+TQ (Bulgaria)

Standard solution PO4-P 20 mg/l

Reagents/standard solutions/cleaner for analyzer

CY800-EE11 (Czech Republic)

Cleaning solution for CA80PH

Reagents/standard solutions/cleaner for analyzer

CY80PH-Ex+TV (Japan)

Standard solution PO4-P 250mg/L

Reagents/standard solutions/cleaner for analyzer

CY80PH-Ex+TV (Ireland)

Standard solution PO4-P 250mg/L

Reagents/standard solutions/cleaner for analyzer

CY80PH-E2+SF (Switzerland (Italian))

Reagent set (SF) for CA80PH yellow method

Reagents/standard solutions/cleaner for analyzer

CY80PH-Ex+TL (Turkey)

Standard solution PO4-P 1,0 mg/l

Reagents/standard solutions/cleaner for analyzer

CY80PH-E1_RB (Russia)

Reagent RB for CA80PH, ready to use

Reagents/standard solutions/cleaner for analyzer

CY80PH-Ex+TM (Denmark)

Standard solution PO4-P 2 mg/l

Reagents/standard solutions/cleaner for analyzer

CY80PH-E2+SF (Ireland)

Reagent set (SF) for CA80PH yellow method

Reagents/standard solutions/cleaner for analyzer

CY80PH-Ex+TQ (Turkey)

Standard solution PO4-P 20 mg/l

Reagents/standard solutions/cleaner for analyzer

CY80PH-E2+SF (Belgium)

Reagent set (SF) for CA80PH yellow method

Reagents/standard solutions/cleaner for analyzer

CY80PH-Ex+TM (Canada)

Standard solution PO4-P 2 mg/l

Reagents/standard solutions/cleaner for analyzer

CY80PH-E1+SB (Netherlands)

Reagent set (SB) for CA80PH blue method

Reagents/standard solutions/cleaner for analyzer

CY80PH-Ex+TL (South Africa)

Standard solution PO4-P 1,0 mg/l

Reagents/standard solutions/cleaner for analyzer

CY80PH-Ex+TP (Slovakia)

Standard solution PO4-P 10 mg/l

Reagents/standard solutions/cleaner for analyzer

CY80_DI_Water (Ukraine)

deionized water

Reagents/standard solutions/cleaner for analyzer

CY80PH-E1_RB (Latvia)

Reagent RB for CA80PH, ready to use

Reagents/standard solutions/cleaner for analyzer

CY80PH-E2+SF (Turkey)

Reagent set (SF) for CA80PH yellow method

Reagents/standard solutions/cleaner for analyzer

CY80_DI_Water (Ireland)

deionized water

Reagents/standard solutions/cleaner for analyzer

CY80PH-Ex+TL (Greece)

Standard solution PO4-P 1,0 mg/l

Reagents/standard solutions/cleaner for analyzer

CY80PH-E2+SF (Russia)

Reagent set (SF) for CA80PH yellow method

Reagents/standard solutions/cleaner for analyzer

CY80PH-E1+SB (New Zealand)

Reagent set (SB) for CA80PH blue method

Reagents/standard solutions/cleaner for analyzer

CY80PH-Ex+TS (Japan)

Standard solution PO4-P 50 mg/l

Reagents/standard solutions/cleaner for analyzer

CY80PH-Ex+TN (USA)

Standard solution PO4-P 5 mg/l

Reagents/standard solutions/cleaner for analyzer

CY80PH-Ex+TV (United Arab Emirates)

Standard solution PO4-P 250mg/L

Reagents/standard solutions/cleaner for analyzer

CY80PH-Ex+TS (Sweden)

Standard solution PO4-P 50 mg/l

Reagents/standard solutions/cleaner for analyzer

CY800-EE11 (Slovenia)

Cleaning solution for CA80PH

Reagents/standard solutions/cleaner for analyzer

CY80PH-Ex+TL (Spain)

Standard solution PO4-P 1,0 mg/l

Reagents/standard solutions/cleaner for analyzer

CY80PH-E2+SF (Norway)

Reagent set (SF) for CA80PH yellow method

Reagents/standard solutions/cleaner for analyzer

CY80PH-Ex+TV (European Union)

Standard solution PO4-P 250mg/L

Reagents/standard solutions/cleaner for analyzer

CY800-EE11 (Spain)

Cleaning solution for CA80PH

Reagents/standard solutions/cleaner for analyzer

CY800-EE11 (Austria)

Cleaning solution for CA80PH

Reagents/standard solutions/cleaner for analyzer

CY80PH-E1_RB (Slovakia)

Reagent RB for CA80PH, ready to use

Reagents/standard solutions/cleaner for analyzer

CY80_DI_Water (Austria)

deionized water

Reagents/standard solutions/cleaner for analyzer

CY80PH-Ex+TM (Ukraine)

Standard solution PO4-P 2 mg/l

Reagents/standard solutions/cleaner for analyzer

CY80PH-E1+SB (Turkey)

Reagent set (SB) for CA80PH blue method

Reagents/standard solutions/cleaner for analyzer

CY80PH-Ex+TQ (South Africa)

Standard solution PO4-P 20 mg/l

Reagents/standard solutions/cleaner for analyzer

CY80PH-Ex+TQ (Switzerland (French))

Standard solution PO4-P 20 mg/l

Reagents/standard solutions/cleaner for analyzer

CY80PH-E2+SF (Finland)

Reagent set (SF) for CA80PH yellow method

Reagents/standard solutions/cleaner for analyzer

CY80PH-Ex+TP (Czech Republic)

Standard solution PO4-P 10 mg/l

Reagents/standard solutions/cleaner for analyzer

CY80PH-E1_RB (Denmark)

Reagent RB for CA80PH, ready to use

Reagents/standard solutions/cleaner for analyzer

CY80PH-Ex+TP (Japan)

Standard solution PO4-P 10 mg/l

Reagents/standard solutions/cleaner for analyzer

CY80PH-Ex+TQ (Japan)

Standard solution PO4-P 20 mg/l

Reagents/standard solutions/cleaner for analyzer

CY80PH-Ex+TS (Belgium (Dutch))

Standard solution PO4-P 50 mg/l

Reagents/standard solutions/cleaner for analyzer

CY80PH-Ex+TM (Portugal)

Standard solution PO4-P 2 mg/l

Reagents/standard solutions/cleaner for analyzer

CY80PH-Ex+T7 (New Zealand)

Standard solution PO4-P 1000mg/L

Reagents/standard solutions/cleaner for analyzer

CY80PH-Ex+TV (United Kingdom)

Standard solution PO4-P 250mg/L

Reagents/standard solutions/cleaner for analyzer

CY80PH-E1+SB (Austria)

reagent set (SB) for CA80PH blue method

Reagents/standard solutions/cleaner for analyzer

CY800-EE11 (Australia)

Cleaning solution for CA80PH

Reagents/standard solutions/cleaner for analyzer

CY80PH-Ex+TM (Latvia)

Standard solution PO4-P 2 mg/l

Reagents/standard solutions/cleaner for analyzer

CY80PH-Ex+TQ (South Korea)

Standard solution PO4-P 20 mg/l

Reagents/standard solutions/cleaner for analyzer

CY800-EE11 (Hungary)

Cleaning solution for CA80PH

Reagents/standard solutions/cleaner for analyzer

CY80PH-Ex+TV (Germany)

Standard solution PO4-P 250mg/L

Reagents/standard solutions/cleaner for analyzer

CY80PH-E1_RB (Hungary)

Reagent RB for CA80PH, ready to use

Reagents/standard solutions/cleaner for analyzer

CY80_DI_Water (United Arab Emirates)

deionized water

Reagents/standard solutions/cleaner for analyzer

CY80PH-Ex+TM (Slovenia)

Standard solution PO4-P 2 mg/l

Reagents/standard solutions/cleaner for analyzer

CY80PH-Ex+TV (Malta)

Standard solution PO4-P 250mg/L

Reagents/standard solutions/cleaner for analyzer

CY80PH-Ex+TQ (United Arab Emirates)

Standard solution PO4-P 20 mg/l

Reagents/standard solutions/cleaner for analyzer

CY80PH-Ex+TL (Finland)

Standard solution PO4-P 1,0 mg/l

Reagents/standard solutions/cleaner for analyzer

CY80PH-Ex+TL (Italy)

Standard solution PO4-P 1,0 mg/l

Reagents/standard solutions/cleaner for analyzer

CY80PH-Ex+TN (Greece)

Standard solution PO4-P 5 mg/l

Reagents/standard solutions/cleaner for analyzer

CY80PH-Ex+TN (Hungary)

Standard solution PO4-P 5 mg/l

Reagents/standard solutions/cleaner for analyzer

CY80PH-Ex+TL (Hungary)

Standard solution PO4-P 1,0 mg/l

Reagents/standard solutions/cleaner for analyzer

CY800-EE11 (Romania)

Cleaning solution for CA80PH

Reagents/standard solutions/cleaner for analyzer

CY80PH-Ex+TP (Belgium (Dutch))

Standard solution PO4-P 10 mg/l

Reagents/standard solutions/cleaner for analyzer

CY80PH-Ex+TQ (Russia)

Standard solution PO4-P 20 mg/l

Reagents/standard solutions/cleaner for analyzer

CY80PH-Ex+TV (Latvia)

Standard solution PO4-P 250mg/L

Reagents/standard solutions/cleaner for analyzer

CY80PH-Ex+TL (New Zealand)

Standard solution PO4-P 1,0 mg/l

Reagents/standard solutions/cleaner for analyzer

CY80PH-Ex+TS (United Arab Emirates)

Standard solution PO4-P 50 mg/l

Reagents/standard solutions/cleaner for analyzer

CY80PH-Ex+TS (Norway)

Standard solution PO4-P 50 mg/l

Reagents/standard solutions/cleaner for analyzer

CY80PH-Ex+TV (Hungary)

Standard solution PO4-P 250mg/L

Reagents/standard solutions/cleaner for analyzer

CY80PH-Ex+TM (Austria)

Standard solution PO4-P 2 mg/l

Reagents/standard solutions/cleaner for analyzer

CY80PH-Ex+TM (United Arab Emirates)

Standard solution PO4-P 2 mg/l

Reagents/standard solutions/cleaner for analyzer

CY80PH-Ex+TP (Switzerland (French))

Standard solution PO4-P 10 mg/l

Reagents/standard solutions/cleaner for analyzer

CY80PH-Ex+TV (USA)

Standard solution PO4-P 250mg/L

Reagents/standard solutions/cleaner for analyzer

CY80PH-Ex+TN (Malta)

Standard solution PO4-P 5 mg/l

Reagents/standard solutions/cleaner for analyzer

CY80_DI_Water (USA)

deionized water

Reagents/standard solutions/cleaner for analyzer

CY80PH-E1+SB (Latvia)

Reagent set (SB) for CA80PH blue method

Reagents/standard solutions/cleaner for analyzer

CY800-EE11 (Canada)

Cleaning solution for CA80PH

Reagents/standard solutions/cleaner for analyzer

CY80PH-Ex+TL (Slovenia)

Standard solution PO4-P 1,0 mg/l

Reagents/standard solutions/cleaner for analyzer

CY80PH-Ex+TL (South Korea)

Standard solution PO4-P 1,0 mg/l

Reagents/standard solutions/cleaner for analyzer

CY80PH-Ex+TS (Slovenia)

Standard solution PO4-P 50 mg/l

Reagents/standard solutions/cleaner for analyzer

CY80PH-Ex+TS (Denmark)

Standard solution PO4-P 50 mg/l

Reagents/standard solutions/cleaner for analyzer

CY80PH-E2+SF (China)

Reagent set (SF) for CA80PH yellow method

Reagents/standard solutions/cleaner for analyzer