Turbidity assembly
Flowfit CUA250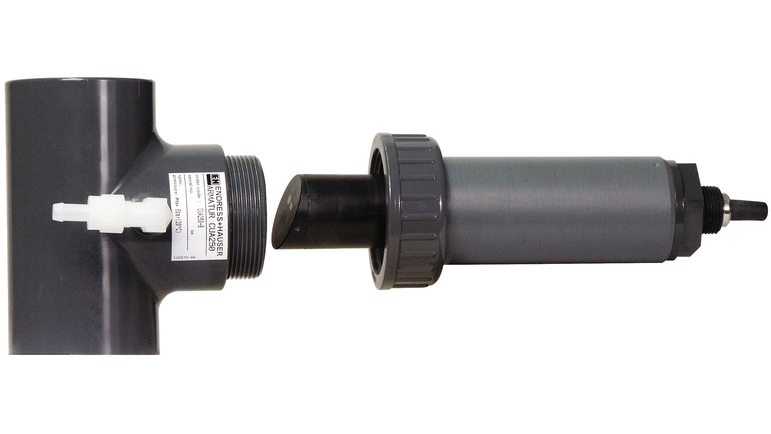 Flow assembly for water and wastewater applications
Flowfit CUA250 is a process and flow assembly for turbidity measurement. Continuous in-line measurement of turbidity in aqueous media is used for real-time measurement of non-soluble substances in water for purposes of monitoring, detection of operating states and control applications.

Selectare rapidă
Alegeţi dintre opţiunile noastre sugerate
Configurare individuală
Selectaţi în continuare dintre toate opţiunile posibile
Avantaje

Flow assembly featuring simple adaptation to standard piping

Sensor orientation can be adapted to individual requirements of application

Additional cleaning device employs spray cleaning to increase sensor maintenance intervals

Flange adapter for...
Domeniu de aplicare

Flowfit CUA250 is a flow assembly for use with turbidity sensors Turbimax CUS31 and CUS41. Typical applications are:

Discharge monitoring in communal and industrial wastewater

Sedimentation monitoring in wastewater treatment (coagulation and...
Documente / Manuale / Software
Accesorii / Piese de schimb
Nr

30

Order code

71248647

Sensoradapter: CUS52D for CYA251/CUA250

Nr

30

Order code

71448699

Kit CUA250 sensor adapter CUS51D