Save time and effort by streamlined commissioning
Integration, configuration and commissioning of intelligent devices doesn't have to be tiringly slow
Starting up a field network and intelligent devices can be a tricky undertaking, so you have to know what you are doing. No communication, device not properly integrated, incorrect measurement or action: these are just a few things might delay a timely plant startup. If your company has a skill gap or if you simply want to be certain that everything is correctly integrated and optimally configured, now is the time to contact our expert team.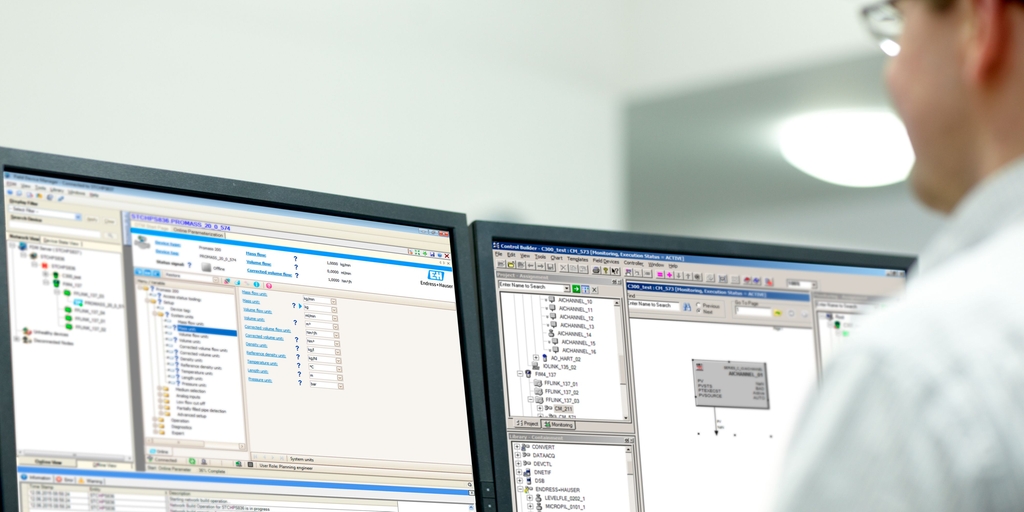 Expertise is the key to fast, smooth and solid plant startup
If we helped engineer and design your network, expect a smooth startup. Even if you did it yourself, you can still save time and money by calling in our expert team. We will ensure that all devices are correctly integrated into your DCS/PLC system, verify that they have been correctly configured and should the network prove unstable, quickly find the cause.
Avantaje
Stringent project targets met – startup on schedule, within budget and with proven conformance to project guidelines

Device integration, configuration and commissioning tasks streamlined - project risks reduced by up to 30% and commissioning time reduced by up to 70%

Field devices optimally configured for the job at hand by experts

Devices correctly integrated into your DCS/PLC system; stable field network communication

Complete project documentation detailing installed base, integration, configuration, commissioning, FAT and SAT
Descărcări
Field Network Engineering

Building a new plant? Extending or modernizing an old one? Reduce risk and capital expenditure by working with the competent partner for fieldbus and wireless projects.
Produse simple

Ușor de ales, instalat și administrat
Excelenţă tehnică
Simplitate
Produse clasice

Fiabile, robuste și ușor de întreținut
Excelenţă tehnică
Simplitate
Produse superioare

Extrem de funcțional și convenabil
Excelenţă tehnică
Simplitate
Produse de specialitate

Conceput pentru aplicatii solicitante
Excelenţă tehnică
Simplitate
Colecții FLEX
Excelenţă tehnică
Simplitate

Colecție Fundamental

Îndepliniți-vă nevoile esențiale de măsurare

Excelenţă tehnică

Simplitate

Selecţie Lean

Gestionați-vă cu ușurință procesele de bază

Excelenţă tehnică

Simplitate

Colecție Extended

Optimizați-vă procesele cu tehnologii inovatoare

Excelenţă tehnică

Simplitate

Colecție Xpert

Stăpâniţi cele mai dificile aplicaţii

Excelenţă tehnică

Simplitate