Modular holder system
Flexdip CYH112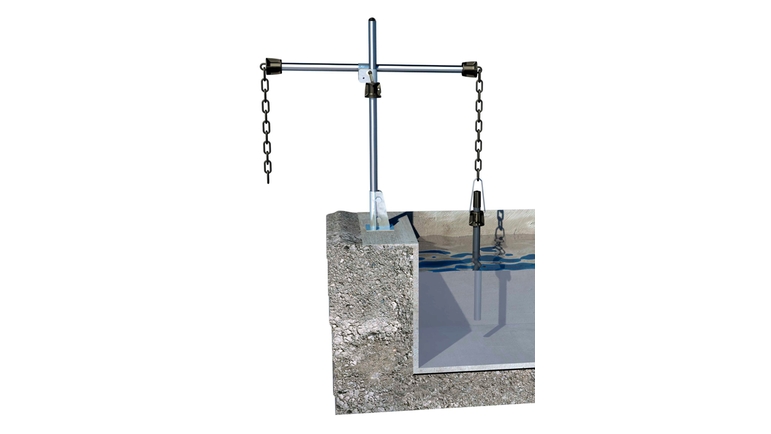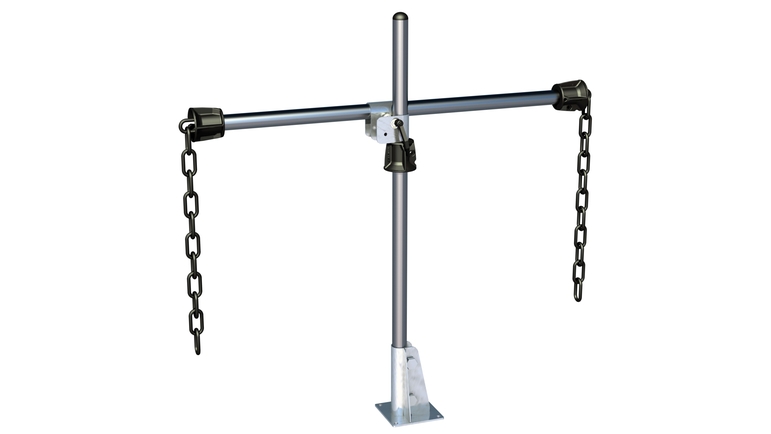 Holder for in-situ measurement in water, wastewater and utilities
The Flexdip CYH112 holder is a modular system for sensors and assemblies in open basins, channels, or tanks. It allows nearly any kind of fixing, such as floor, wall, and rail mounting. Moreover, it is suitable for all types of sensor installation – chain, fixed, or free-swinging. The holder can be expanded or modified at any time. Flexdip CYH112 provides you with outstanding flexibility and enables you to install your measurement right on the point.
Selectare rapidă
Alegeţi dintre opţiunile noastre sugerate
Configurare individuală
Selectaţi în continuare dintre toate opţiunile posibile
Avantaje

Simple, cost-effective and flexible

Existing structural works can be used

Holder adjustable in height, position and orientation

Easy to install and to maintain

Robust design: Suitable for process pressures up to 6 bar (87 psi)
Domeniu de aplicare

Flexdip CYH112 is a holder for all measurements in open basins, channels and tanks in:

Wastewater treatment plants

Water works

Utilities of all industries

It forms a perfect team with the Flexdip CYA112 assembly for simple sensor isolation.

The...
Documente / Manuale / Software
Accesorii / Piese de schimb
Multi functional clamp ring, CYA112,

CYH112

Immersion pipe tray

to be used with long immersion pipes

Velco cable connector, 4 pieces

4 pieces, for sensor cable

Triangle carabiner (chain clip), CYA112,

protection for chain holder

Allen key, CYH112, CYA112

Pipe protection cap, CYH112

Round post installation for CYY101

Nylon chain, per meter (min length 5m)

for use in CYH holders

spares are available via order code

example "cross clamp" CYH112-AA11B11A1

Kit CYH112: floater w accessories CAT8xx

Kit CYH112: quick fastener CAT8xx

Kit CYH112: cover for hose CAT8xx

FLEXDIP CYH112

Holder Application: water, waste water Assembly transmitter, sensor Application: open channel, reservoir, tank, basin. Material: stainl. steel. V4A