Analog pH sensor
Orbisint CPS11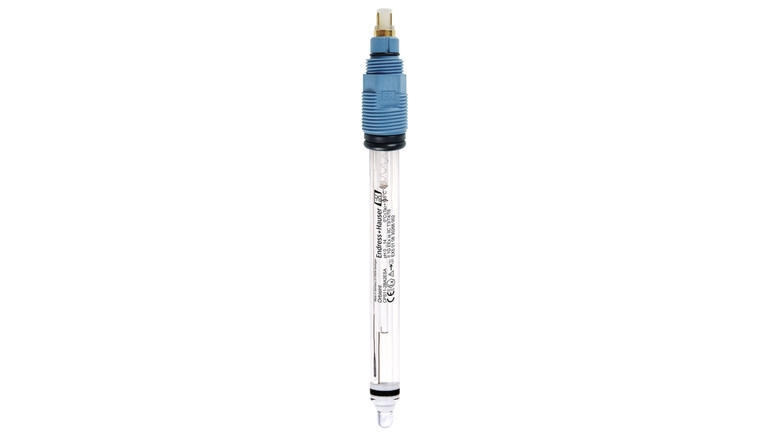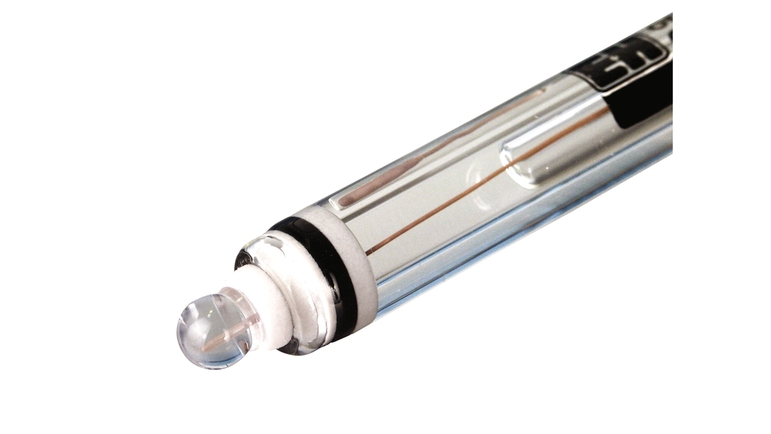 Glass electrode for standard applications
Orbisint CPS11 is the all-rounder for pH measurement in process and environmental applications. It performs reliably and accurately even in highly alkaline media or hazardous areas. Designed for low maintenance and a long operating life, the sensor offers you best value for money.
Produse simple

Ușor de ales, instalat și administrat
Excelenţă tehnică
Simplitate
Produse clasice

Fiabile, robuste și ușor de întreținut
Excelenţă tehnică
Simplitate
Produse superioare

Extrem de funcțional și convenabil
Excelenţă tehnică
Simplitate
Produse de specialitate

Conceput pentru aplicatii solicitante
Excelenţă tehnică
Simplitate
Colecții FLEX
Excelenţă tehnică
Simplitate

Colecție Fundamental

Îndepliniți-vă nevoile esențiale de măsurare

Excelenţă tehnică

Simplitate

Selecţie Lean

Gestionați-vă cu ușurință procesele de bază

Excelenţă tehnică

Simplitate

Colecție Extended

Optimizați-vă procesele cu tehnologii inovatoare

Excelenţă tehnică

Simplitate

Colecție Xpert

Stăpâniţi cele mai dificile aplicaţii

Excelenţă tehnică

Simplitate
Specificaţii pe scurt

Measurement range

Process temperature

Process pressure
Selectare rapidă
Alegeţi dintre opţiunile noastre sugerate
Configurare individuală
Selectaţi în continuare dintre toate opţiunile posibile
Avantaje

Robust electrode with long poison diffusion path, requires low maintenance due to large, dirt-repellent PTFE ring diaphragm

Suitable for harsh applications: Process glass for highly alkaline media and pressure-stable up to 16 bar (232 psi)

Optional salt...
Domeniu de aplicare

Long-term monitoring and limit monitoring of processes with stable process conditions:
- Chemical industry
- Pulp & paper industry
- Power plants (e.g. flue gas washers, boiler feed water)
- Incineration plants


Water treatment:
- Drinking water
-...
Documente / Manuale / Software
Accesorii / Piese de schimb
Technical buffer solution CPY20

pH quality buffer solution, referenced to primary reference material of PTB and standard reference material of NIST. in DAkkS accredited buffer Laboratory.

KCL-Electrolyte solution CPY4

For liquid filled electrodes
Poveşti de succes
The all-round carefree panel

Water Analysis Panels make continuous monitoring of drinking water easy at the water treatment plant in Frasnacht, Switzerland.

Compliance made easy

The automated phosphate monitoring with Liquiline System CA80PH helps the food company Pasfrost ensure the compliance with the strict limit values for its industrial wastewater.
Sensor production: precision in glass

The accuracy of a measuring point stands and falls with the sensor. We have the sensor experts and the equipment to provide you with consistently high accuracy and high quality sensors.

Accredited pH buffer production

Our fully accredited calibration laboratory for pH buffers meets the highest customer requirements and guarantees the reliability of your pH measurements.

Water monitoring saves lives

Water is increasingly being considered a valuable product in most countries. Therefore, the acceptance for water wastage is continuously decreasing and the need to control the water quality is rising.