iTEMP TMT162
Temperature field transmitter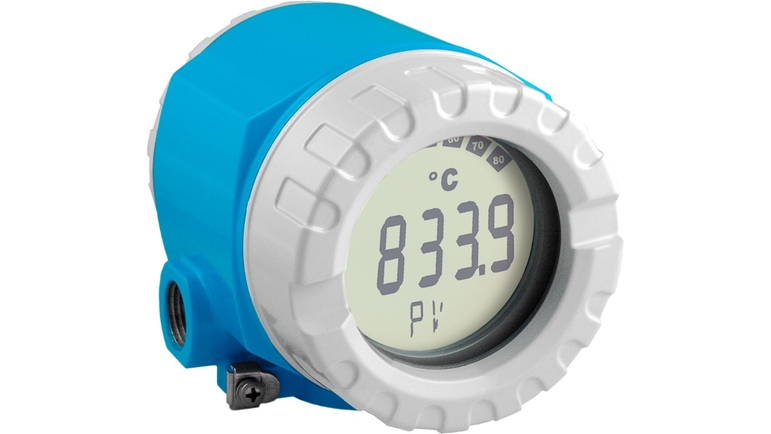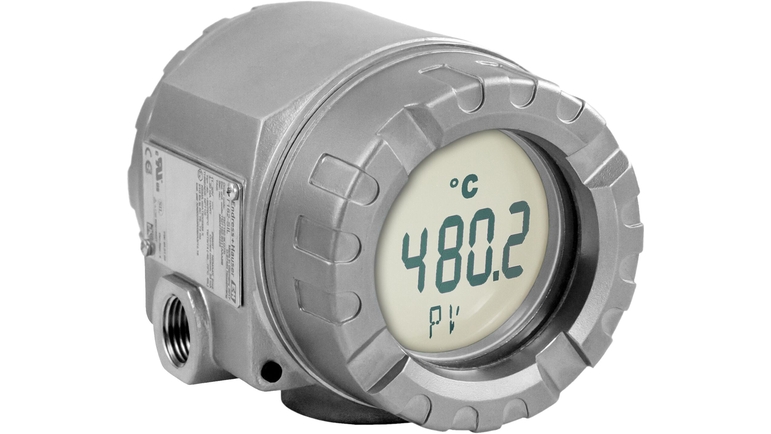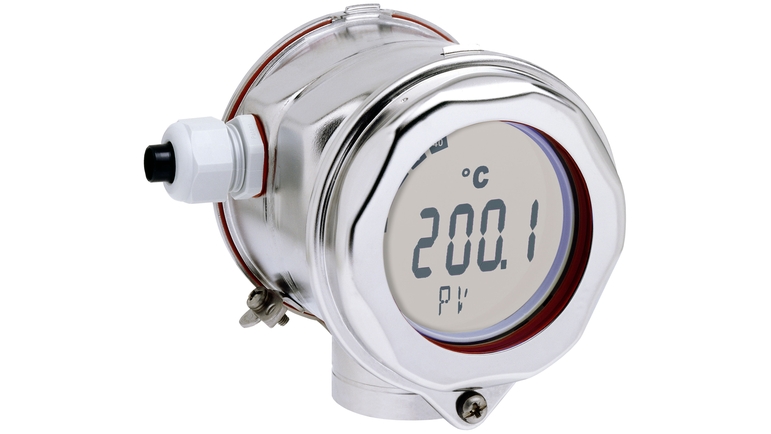 Electronic monitoring, conversion and display of input signals - all over the industries
Unsurpassed reliability, accuracy and long-term stability in critical processes. The remote configurable transmitter transfers and monitors converted signals from RTD sensors and thermocouples as well as from resistance and voltage signals using selectively HART®, FOUNDATION Fieldbus™-, PROFIBUS® PA-communication. It visualizes the signals on its own backlit display. A field housing allows a direct connection in harsh process areas as well as in hygienic applications as option.
Selectare rapidă
Alegeţi dintre opţiunile noastre sugerate
Configurare individuală
Selectaţi în continuare dintre toate opţiunile posibile
Avantaje

High reliability in harsh industrial environments due to dual compartment housing and compact, fully potted electronics


Backlit display with large measured value, bar graph and status condition indication

Diagnostics information according to NAMUR NE107

...
Domeniu de aplicare

Universal input usable for resistance thermometer (RTD), thermocouple (TC), resistance thermometer (Ω), voltage transmitters (mV)

HART® protocol for converting various input signals to a scalable 4 to 20 mA analog output signal. Operating the...
Documente / Manuale / Software
Accesorii / Piese de schimb
M20x1.5 cable gland, 2xD0.5 cables

for 2 sensors

Cable gland NPT1/2, 2xD0.5 cables

for 2 sensors

Display fitt.kit field housing (3 piece)

Pack = 3 piece

Integrable Surge Arrester Module

for subsequent mounting in field transmitter. Ensure compatibility.

Cover latch spares kit field housing

Screw, washer, spring washer

Nr

5

Order code

TMT162X-HA

Housing cover blind, 316L Exd ATEX Ex d, FM XP + O-ring CSA XP only as cover of terminal part

Nr

5

Order code

TMT162X-HB

Housing cover blind, 316L + O-ring

Nr

5

Order code

TMT162X-HC

Housing cover cpl. for display,Ex d,316L ATEX Ex d, FM XP, CSA XP + O-ring

Nr

5

Order code

TMT162X-HD

Housing cover cpl. for display, 316L + O-Ring

Nr

5

Order code

TMT162X-HH

Housing cover blind, Alu Ex d FM XP + O-ring CSA XP only as cover of terminal part

Nr

5

Order code

TMT162X-HI

Housing cover blind, Alu + O-ring

Nr

5

Order code

TMT162X-HK

Housing cover cpl. for display,Alu Ex d + O-ring

Nr

5

Order code

TMT162X-HL

Housing cover cpl. for display, Alu + O-ring

Nr

2

Order code

TMT162X-DA

Display HART5 + fitting kit + twist protection

Nr

2

Order code

TMT162X-DB

Display PA/FF + fitting kit + twist protection

Nr

2

Order code

TMT162X-DC

Display fitting kit + twist protection

Nr

2

Order code

TMT162X-DD

Display HART7 + fitting kit + twist protection

Blanks (blind) M20x1.5 EEx-d/XP

Blanks (blind) NPT1/2, 3.1655.53

Blanks (blind) G1/2" Ex-d/XP

Blanks (blind) 1/2NPT V4A

Fieldbus connector PA M20;M12 L250

Fieldbus connector PA 1/2NPT; M12 L250

Fieldbus connector PA M20;7/8" L250

Fieldbus connector FF M20;7/8" L250

Fieldbus connector FF 1/2NPT;7/8" L250

Spare RFID TAG

Consists of: RFID TAG, fixing wire, crimp sleeve.

Housing cover blind, T17 316L

Housing cover cpl. for display, T17,316L polycarbonate